It was a fun time for all the FKM employees. As recently, a trip to Mukteshwar was organized for all the employees. After all the planning, the official trip was planned all of a sudden, and it did happen. The most memorable trip took place from Thursday and we were back on Saturday morning.
Nobody wanted the trip to get over as we all had so much fun on the trip. To start from the starting, we all left the office via bus at night. And started our journey with a full fun mode on.
The Bus trip is something everyone will miss!! As we played 'Antakshari,' 'Damsharas,' 'Cards.' And most importantly, none of the employees slept as no one was letting anyone sleep!! After all, we were on a trip. The whole night was young with games, talks, songs, and food.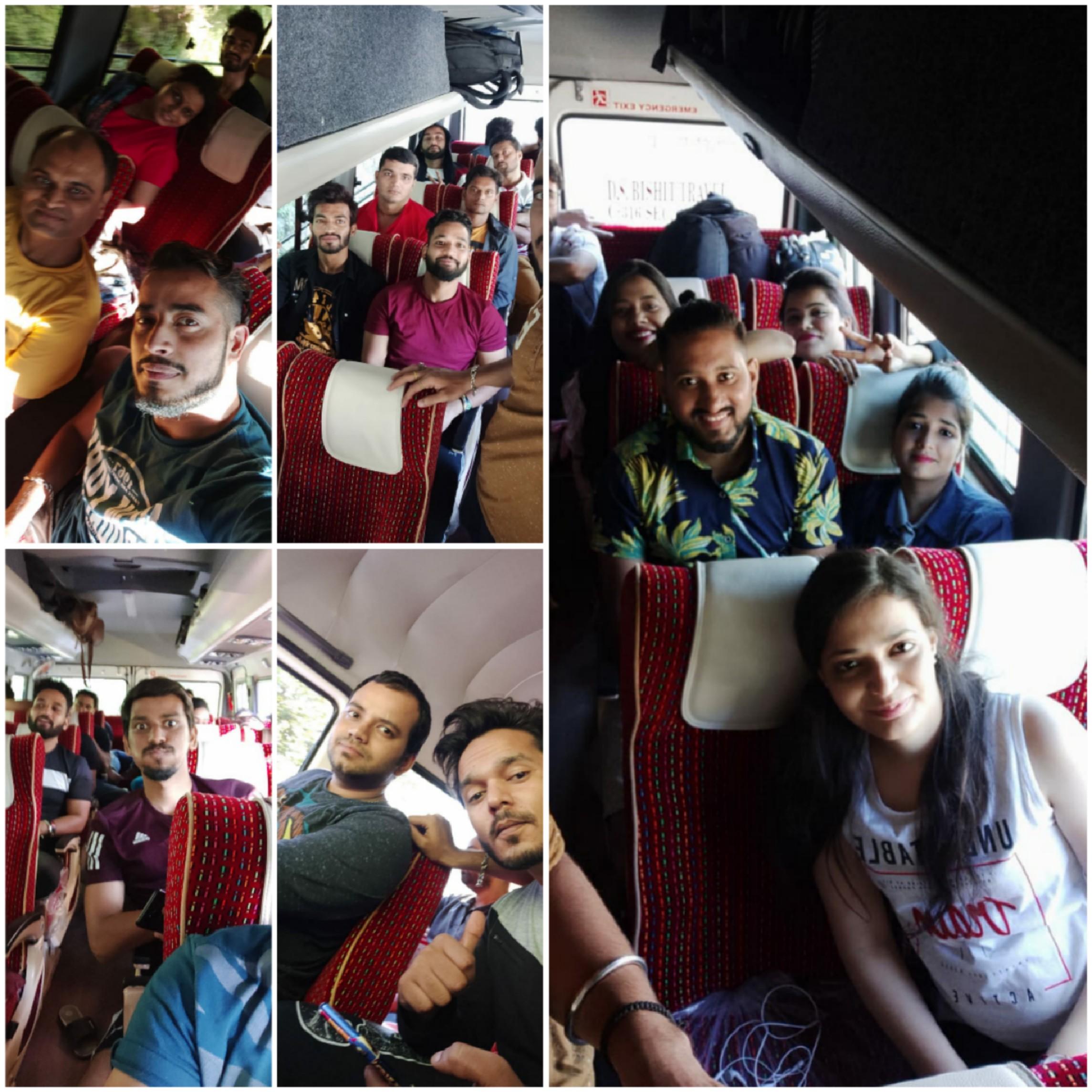 We reached Bhimtal in the morning where we had our Beautiful view resort. Once we all settled in our lovely rooms, all the boys went to the park for the Cricket Match. Whereas the girls got ready and clicked their selfies around the resort and had the fun of their own!!
A few Hours Later!!!
We all went to the activity area of the resort where we played Carrom board, Pool, BadMinton, and many more games available there.
Let's go to the evening party, where the real fun begins!!! In the evening we gathered together for Kho–Kho, Kabadi, and more games and Yes! not to forget there was our Boss too who played along with us in every game.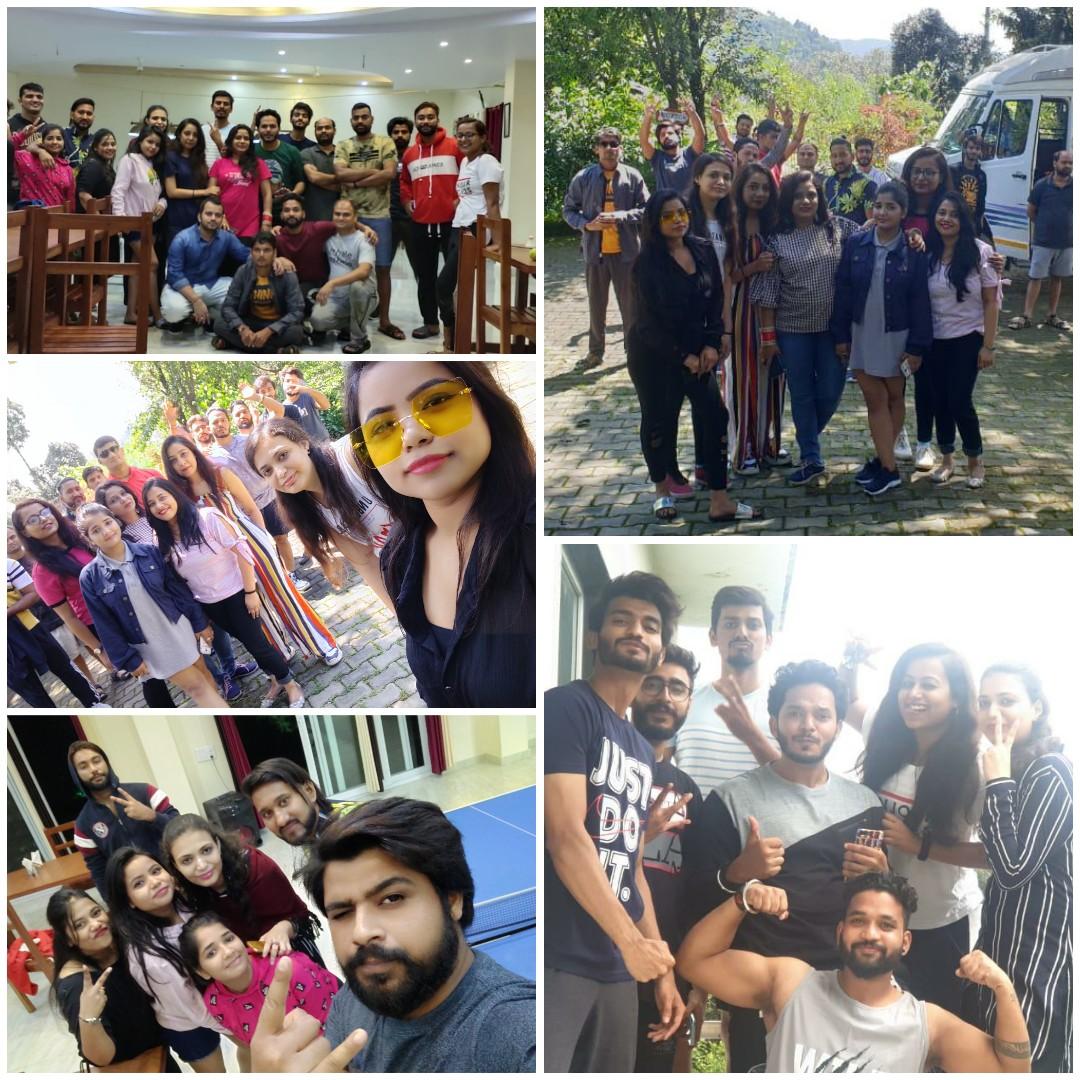 Now, let the Born–Fire party begin with some good food, music, and excellent bonding between everyone!! And the night got over with more of a dance on the fantastic songs, gossips, and good food.
Let's jump to the next day when we went for a trek at Mukteshwar our final and most adventurous destination. We went for a trek at Bhalu Gaad Falls. The Bhalu Gaad Falls trek was worth waiting for! It was a trek of 1 km but that 1 Km was worth trekking as the view and crossing the hills, waterfalls, and step we took was mesmerizing.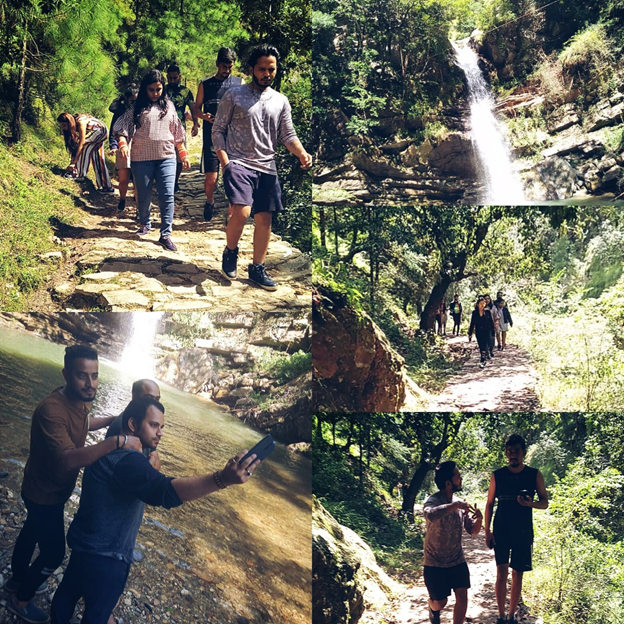 But for us, the most mesmerizing view was the waterfall. When we reached the waterfall, everyone went into the water, and all the boys splashed water on the girls so that everyone gets in the water and enjoyyy!
The day did not end; we were in a waterfall for more than an hour and had tea and maggie there. Then, in the evening, we started trekking back.
The journey was incredible as we headed back to our homes with great memories, fun, laughter, and enjoy!! And yes not to forget back to the office for our work!!