At the end of every week, the FKM has a little fun activity time to de-stress ourselves from all the work. This weekend too we had an activity which was planned, and everything was all set to play a game although it was a little different game for all of us to play.
The game was in a pair one had to stand still, and the other had to wrap the person with toilet paper but they also had to make sure that the toilet paper was not broken while rolling & wrapping the other person. It was called a 'Mummy Game', not the mom 'Mummy' but the ones who are in Egypt LOL!! But it was a fun game to play.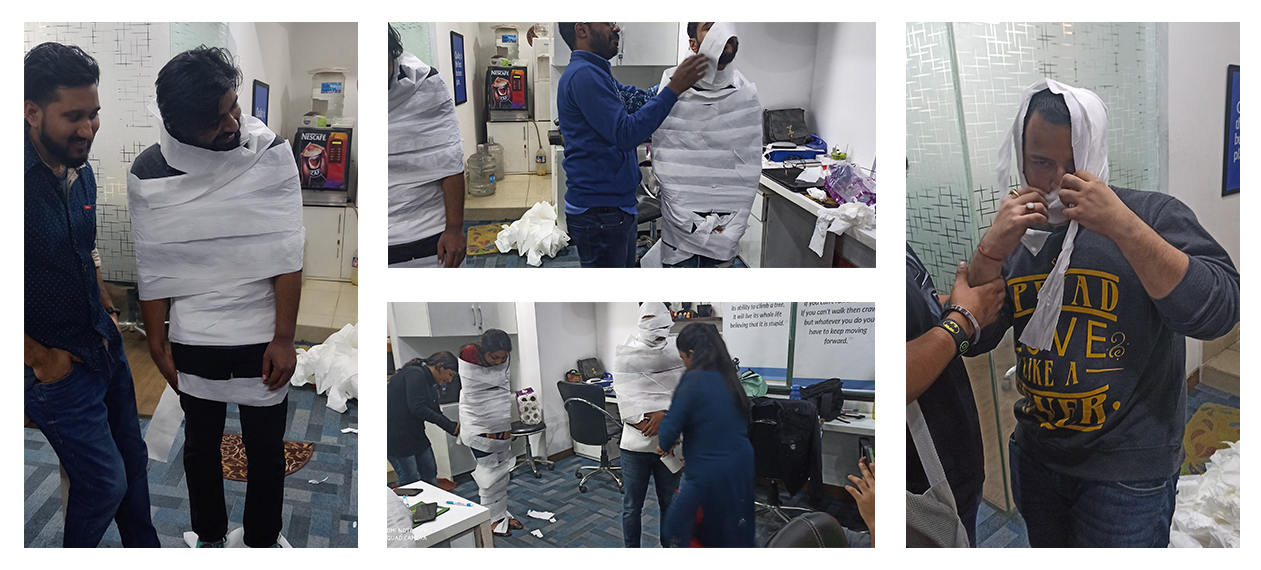 The game was not disclosed since the morning, and we all were waiting for an activity to take place as we all enjoy the last day of the week as we had some of the other activities. So, the activity always starts at 5:30 in the evening. At around 5:00 PM there was an announcement of the activity which we are going to play.
After the announcement, we all were laughing and got a little excited as for us, and it was a new game to play amongst the FKM employees. We were asked to make a pair ourselves for the game to play.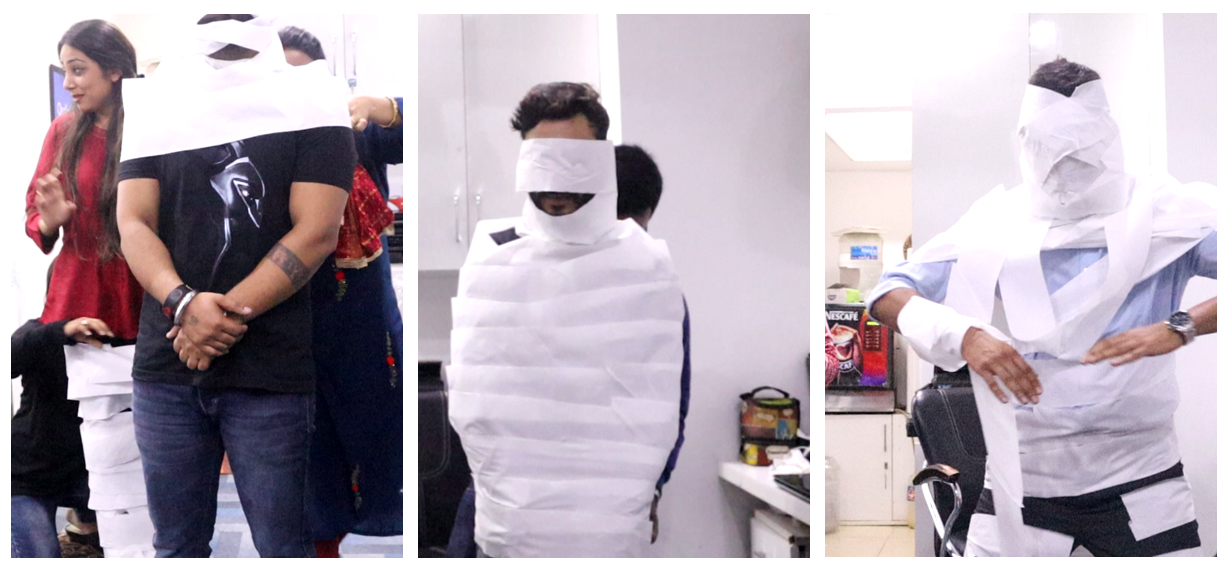 At a time there we two pairs came up and started rolling one person with the Toilet Paper.  Every team had tried to wrap it but only one team had clear this activity without breaking any rules i.e, Abhishek & Ankit of Marketing Team.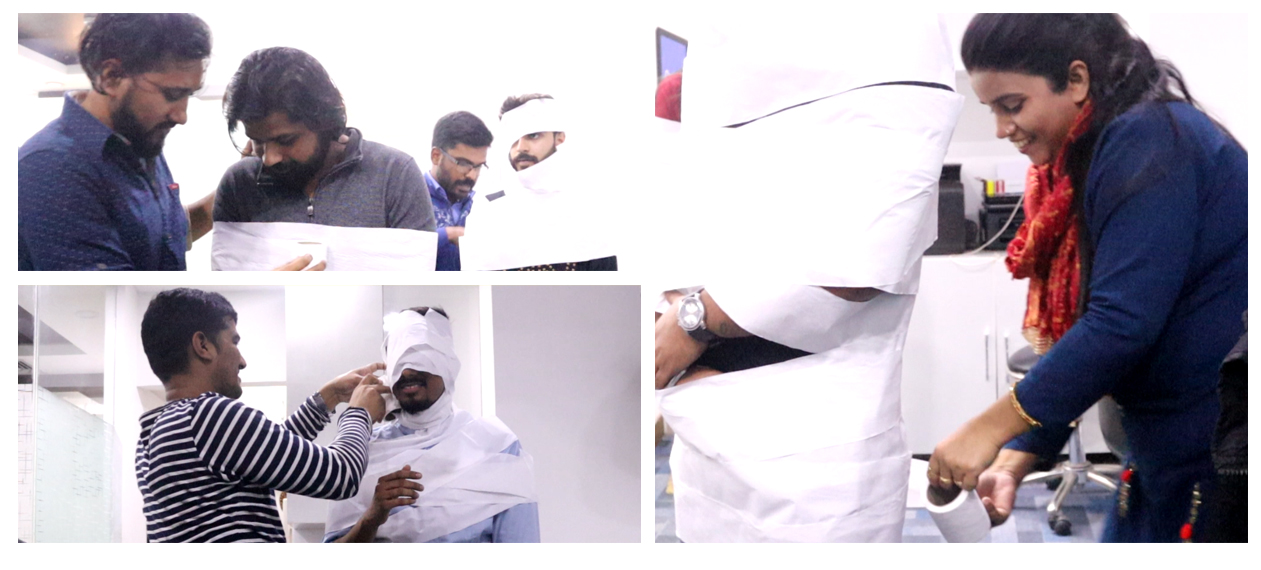 There is always a winner in every game, but here we all were the winner as we have participated and enjoyed the game.
After this, the activity had ended with a singing challenge by our FKM employees. it was a game with a lot of fun, enthusiasm, and laughter with everyone.