Vaishnavi – A newly joined Content Writer.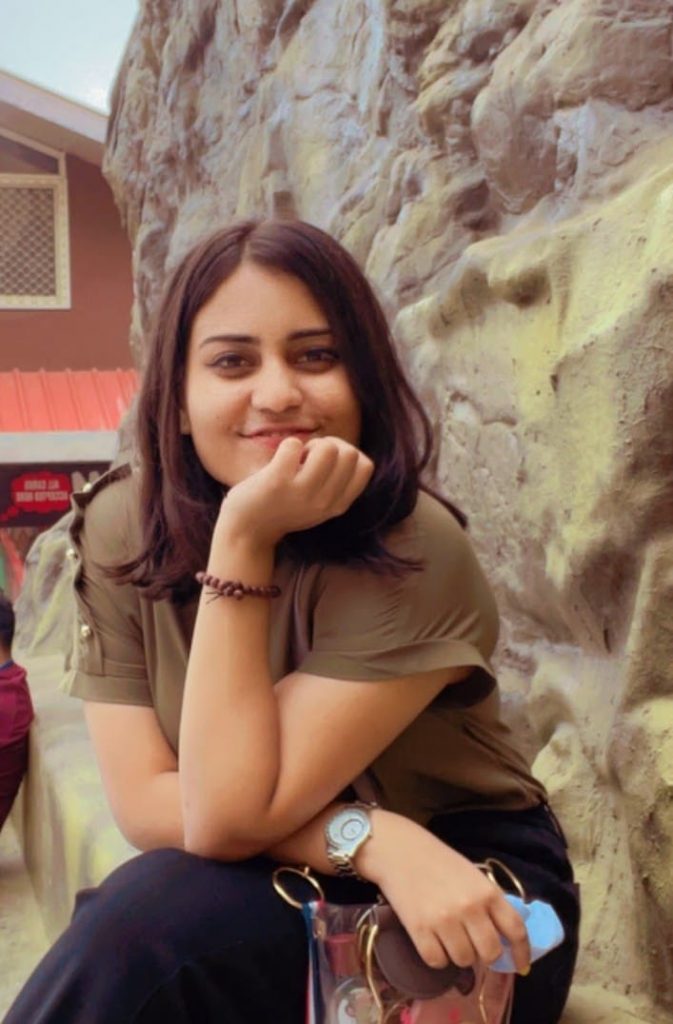 This is what Vaishnavi ☝️is saying ……after attending her first activity at Freekaamaal.com.

"Who says that the workplace can't be fun? Certainly Not me". 
Especially after Saturday, May 4, when I attended my first-ever office fun event at freekaamaal.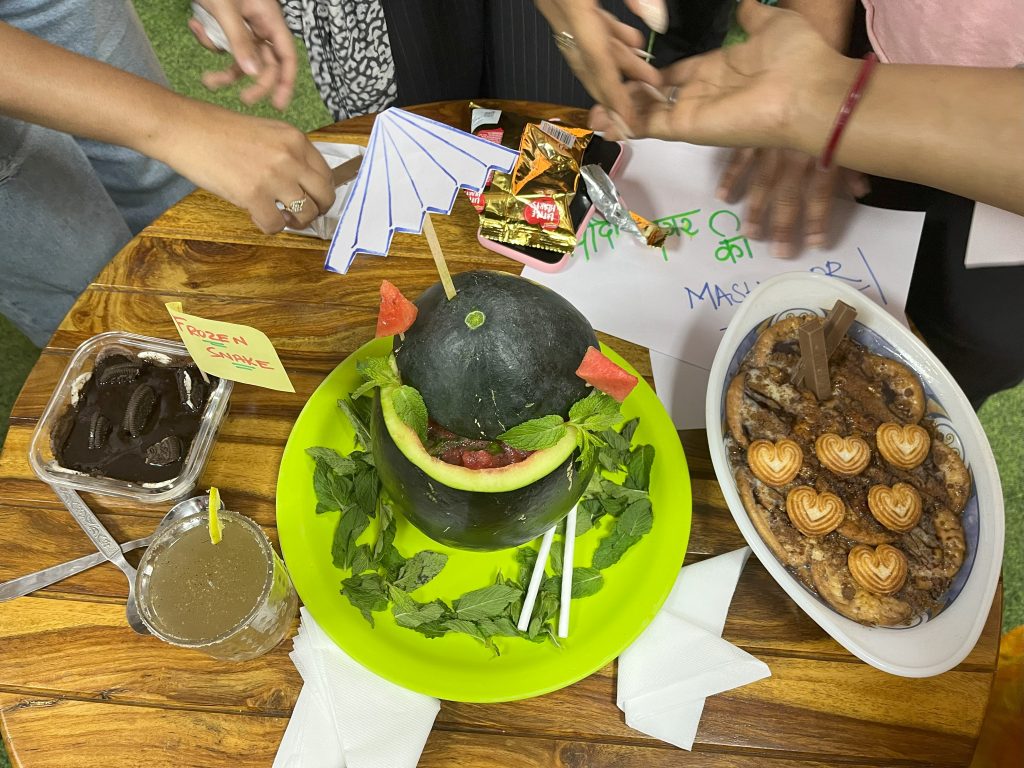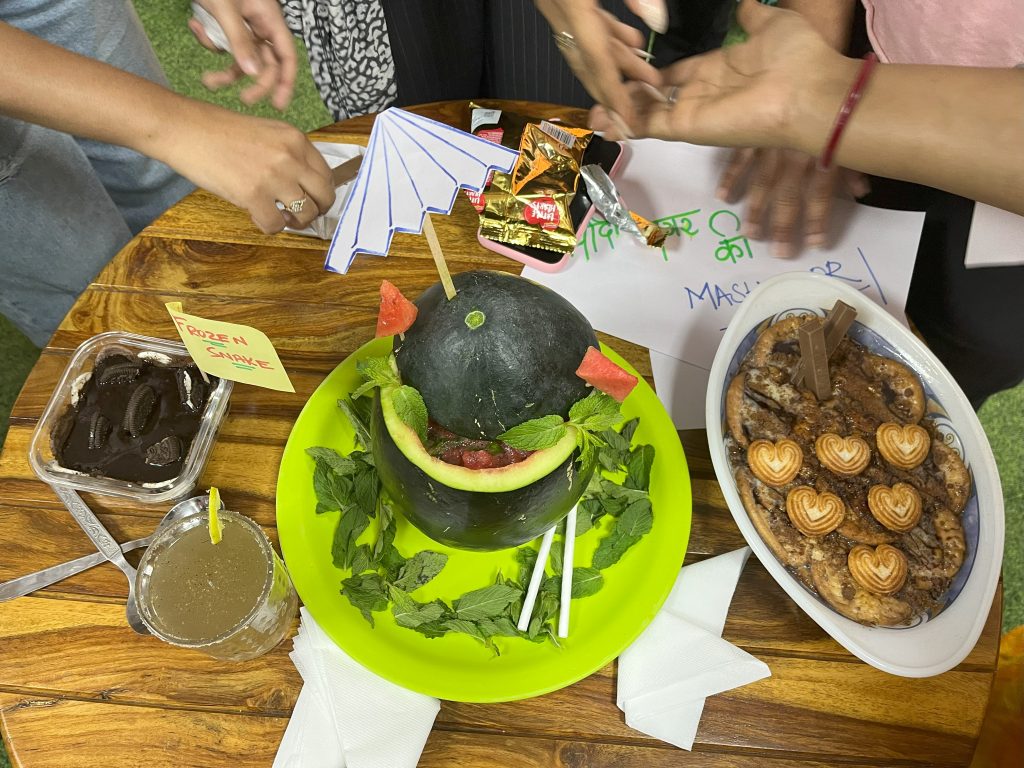 It was initially supposed to be a relaxing, fun participation event, but then things started getting a little competitive.
Too bad………. my team didn't win😔.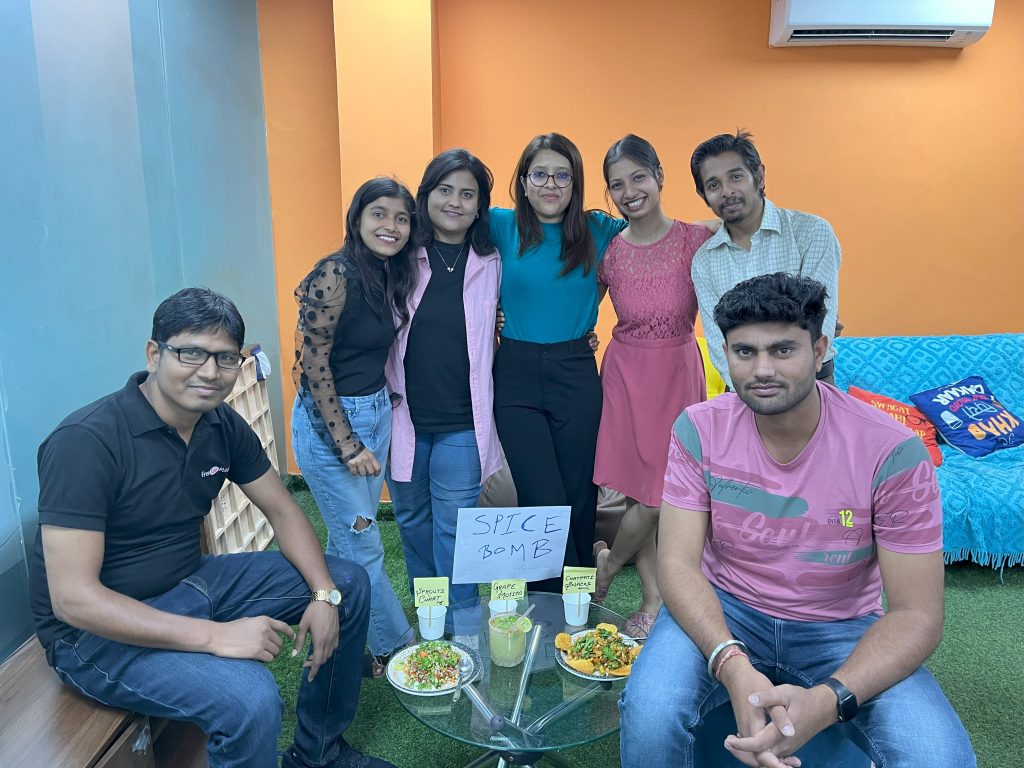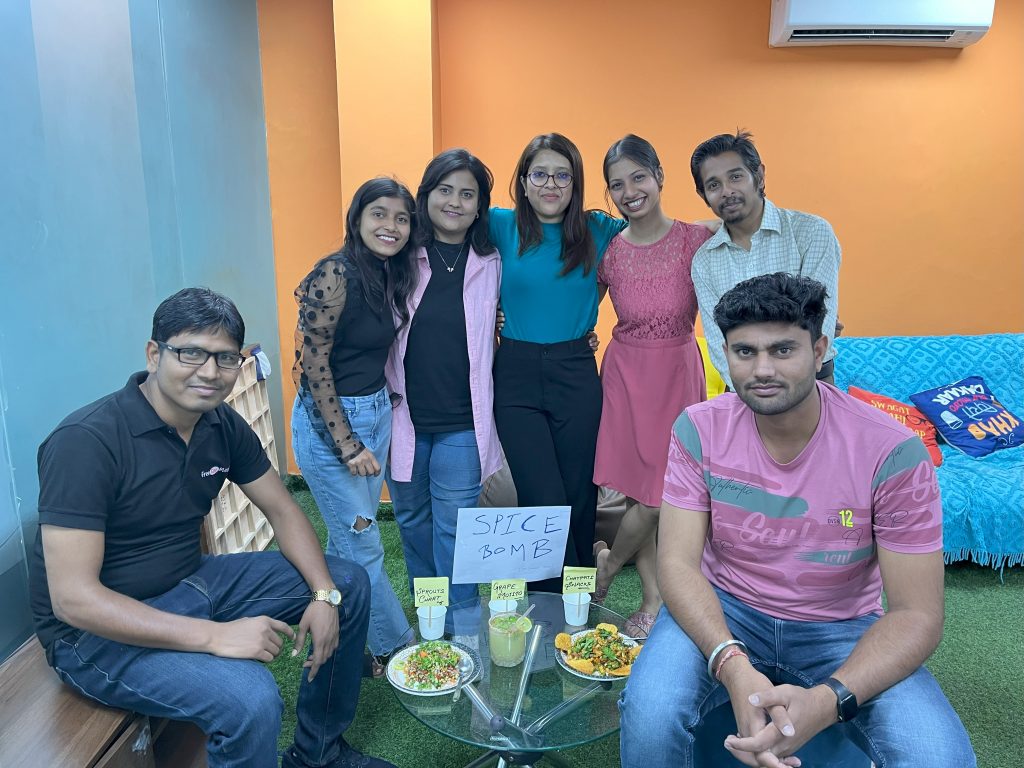 But we sure got to eat 😋 YUMMY food and tried several SUMMER drinks……….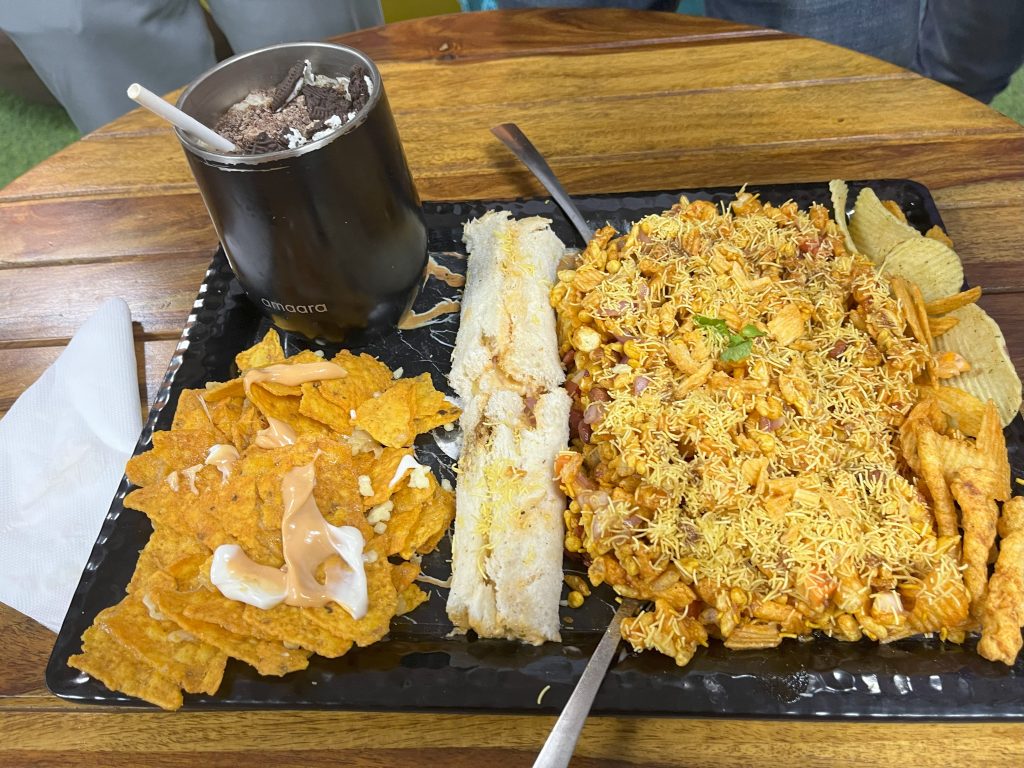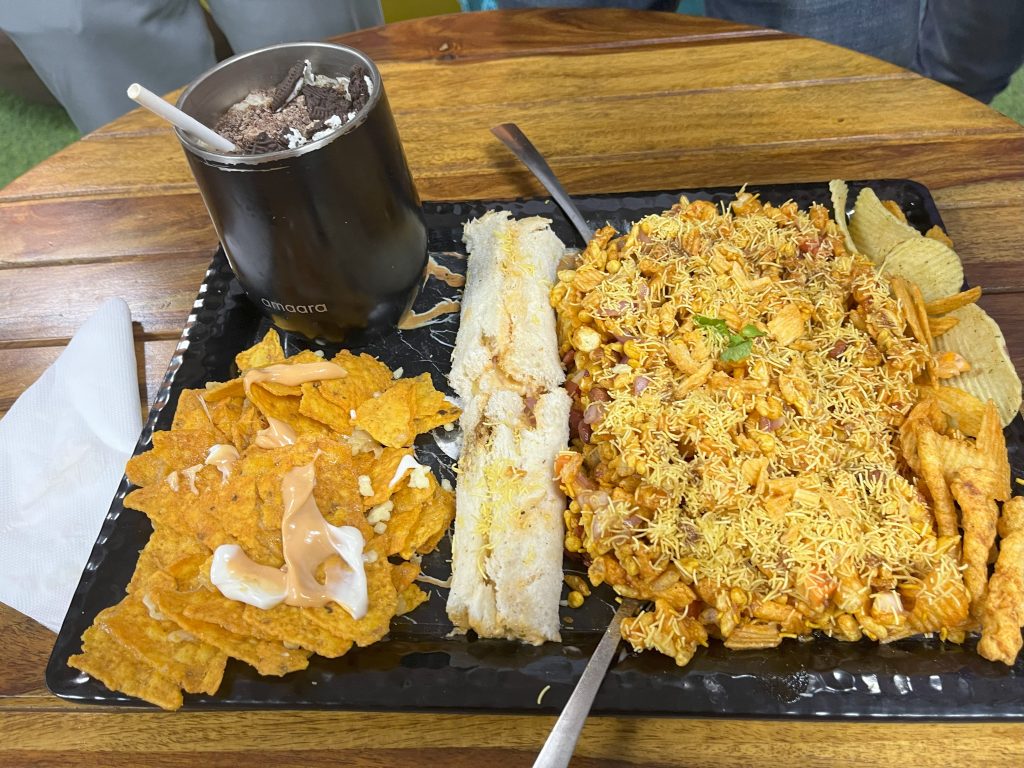 It all started with a little announcement from HR for the regular office event day. This time the theme was 'No fire cooking'…….
We have to cook dishes without using a fire/ stove. Everyone was brainstorming ideas for the best dishes ever. (Okay, fine, we all were googling).

Fast forward to Saturday, the desks in the office were having something extra. Yes, the secret ingredients for our dishes. We all worked patiently and a little anxiously as we were excited about the event.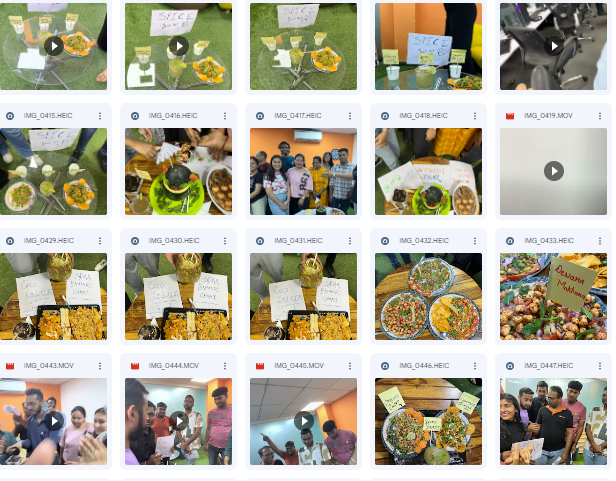 When the clock struck 4:30, our desks became the battleground, and our knives became the weapons.

I clearly remember the thrill and excitement on everyone's faces. Every team wanted to win and feel proud………………. And yes, the prize money. How can I forget about that?
Our eyes were on prize money as well. We even decided on a restaurant for team lunch as well. 😔Ahh! It's alright. We will try harder next time. 
So we chopped the veggies, took care of the spices and remembered the refreshment as the summer season demands a cooler to drink. Our dishes came out a little spicy. But who doesn't want to add some spice to their monotonous lives? 😊Just kidding!

Someone on the other team made custard, and it was delicious. I was eying on that custard since the beginning of the event. I am a big foody, can't control.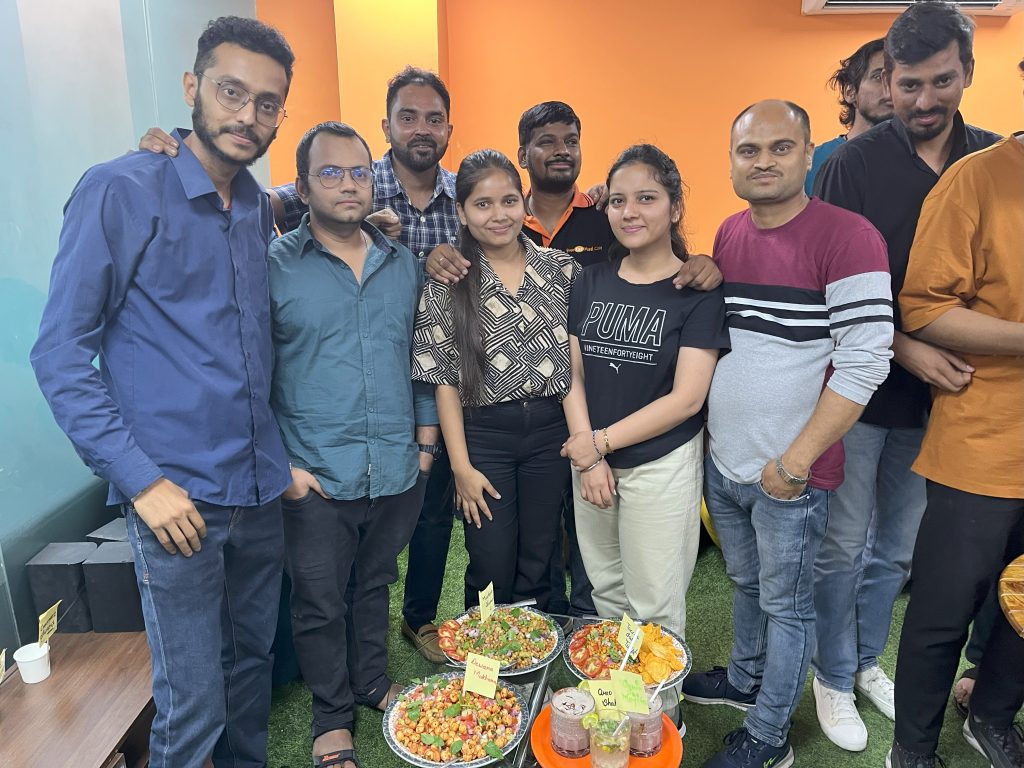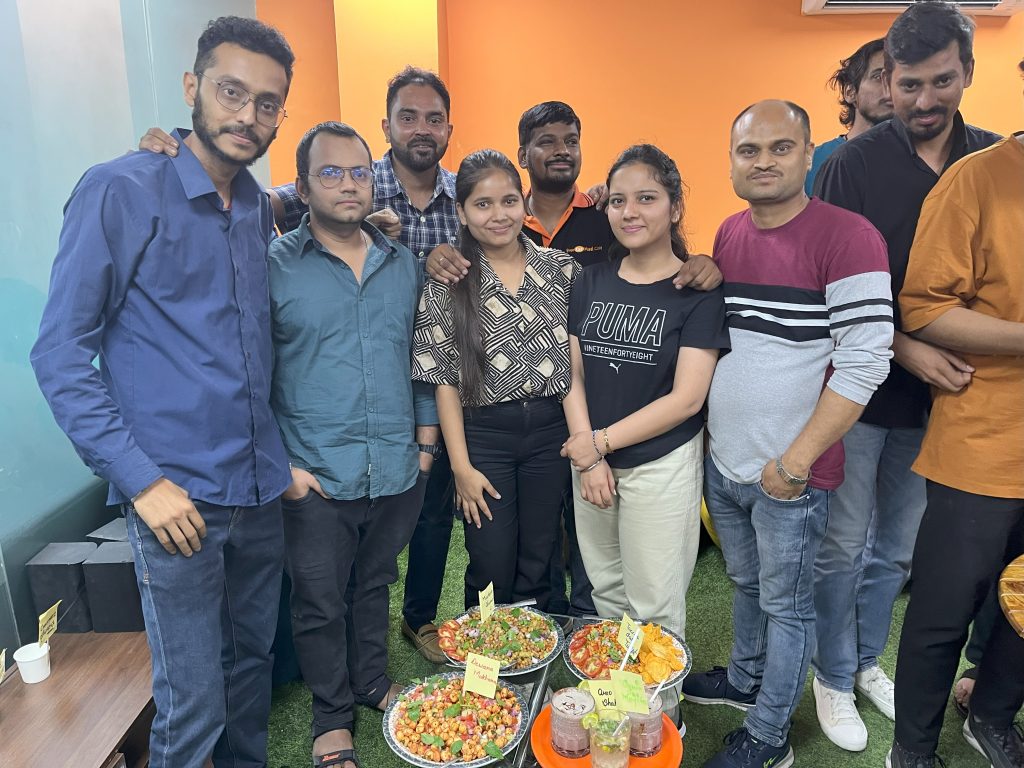 The teams were divided by departments but united by salt. Even our team gave the salt to some other team and then went searching for it when needed for our 3rd dish. The what-to-do-know, yet laughing expressions on our faces are still fresh in my memory.
Ultimately, the Winner team 👇 got the prize, and the other teams got the motivation to cook better.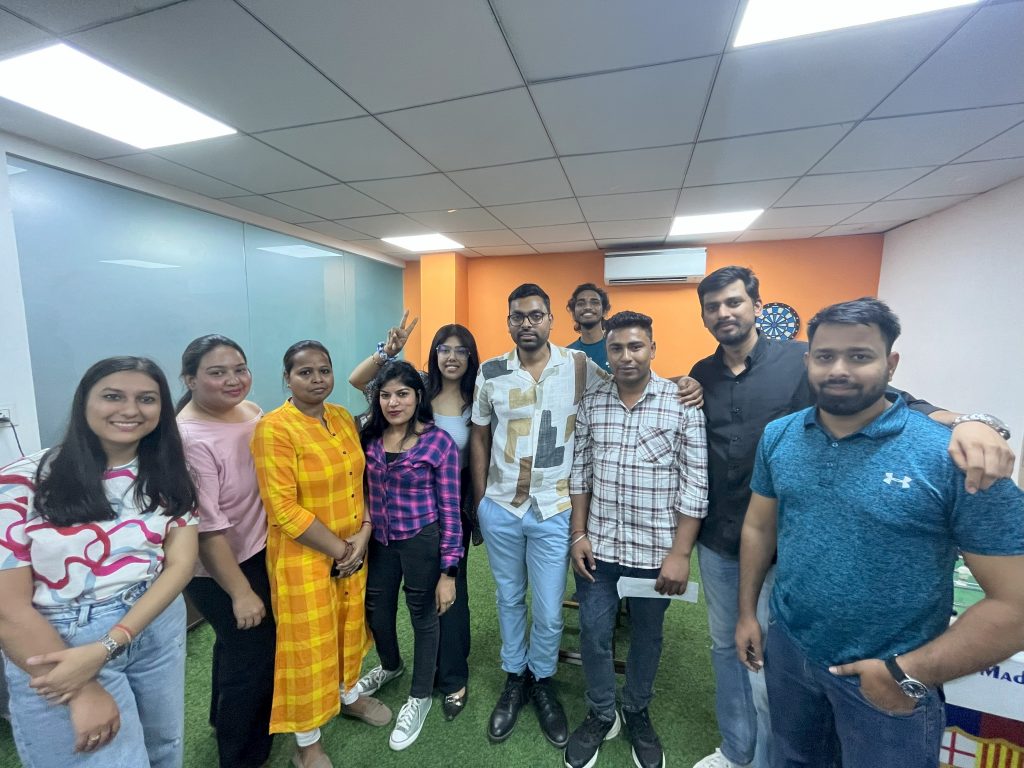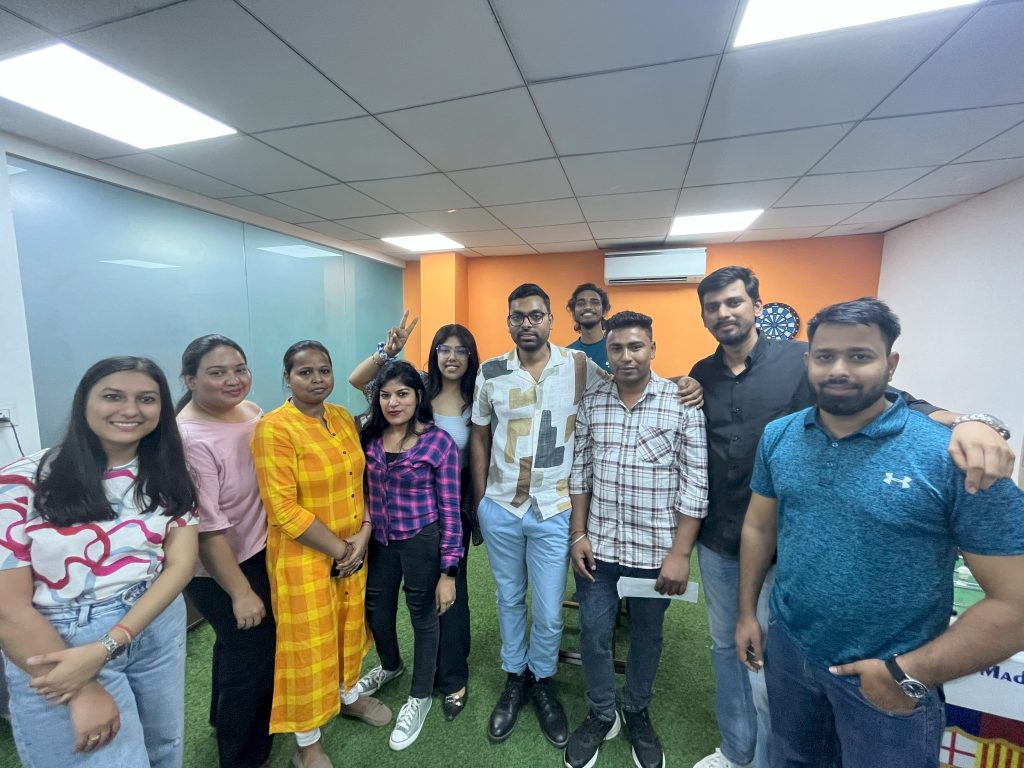 The day wasn't just about the salt, masalas, or dishes; it was about the laughs we shared and the ideas we brainstormed.

It was about those little moments when we came closer to becoming a family 🙂