We had a fantastic week before Christmas in our Office where we got an opportunity to play Secret Santa. Secret Santa is someone who secretly gives a gift to the other person. The same happened at FKM, where we all participated in the game with a lot of excitement.
A week before Christmas, we all got an opportunity to become someone's Secret Santa. We all picked up a chit of the members in the FKM office to become a Secret Santa. After which the fun started from the next working day in which we secretly kept the gifts on the table. Where many employees pranked with some of the other gifts.
Every day we all got one or the other gifts from our Secret Santa, which was full of excitement and surprises. Till 24th December we all had a great morning with exciting Gifts and surprises for everyone.
The complete Week was full-on Christmas Vibes at FreeKaaMaal with gifts, surprises and whatnot. The week was filled with gifts, love, and surprises.
Then comes the day when we all decorated the FreeKaaMaal Office with Christmas Tree, Balloons, and much more. The Office glowed with all the Christmas decoration. All the Employees gathered together for the decoration and all the fun to take place on 24th December.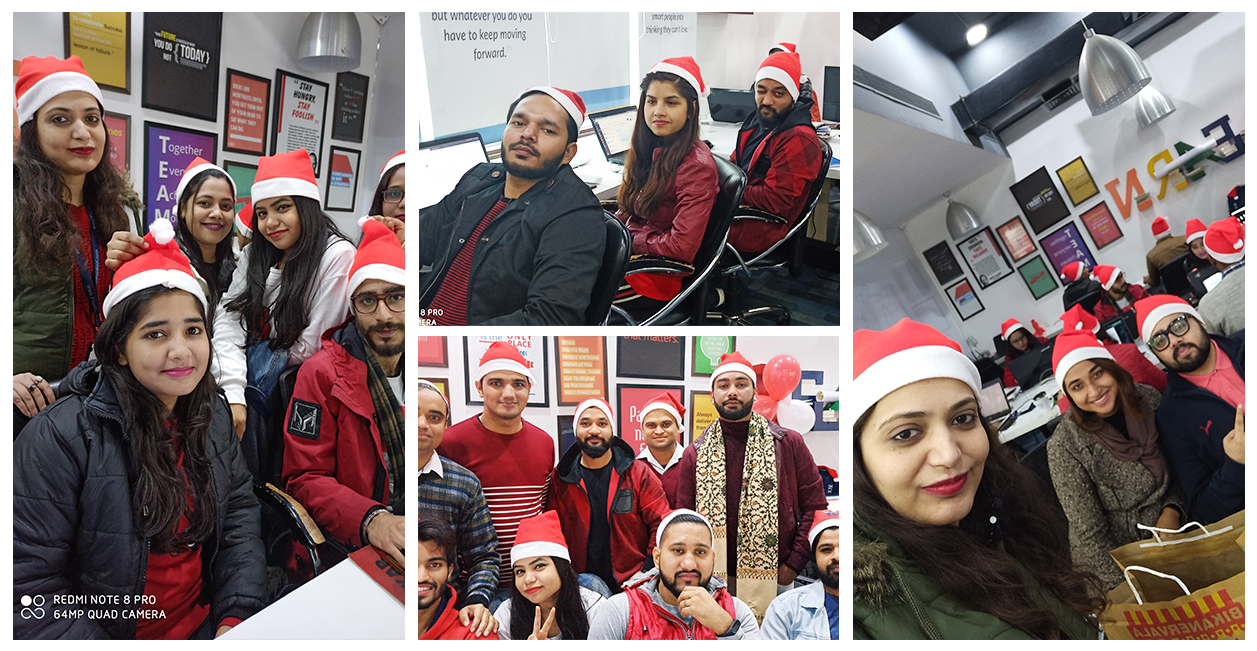 Now comes the main day where we revealed our secret Santa names and who has given the gifts to whom. Everyone was dressed in red and white attire to look their best on the Christmas Eve. In the morning everyone kept the gift near the Christmas Tree, which was through time delivered to the person it was for.
There were Chocolates, Teddies, and many more gifts for everyone present in the Office. Till Evening the gifts kept coming everyone. In Evening, the party started where one of the members dressed up Santa to give toffees and chocolates to everyone.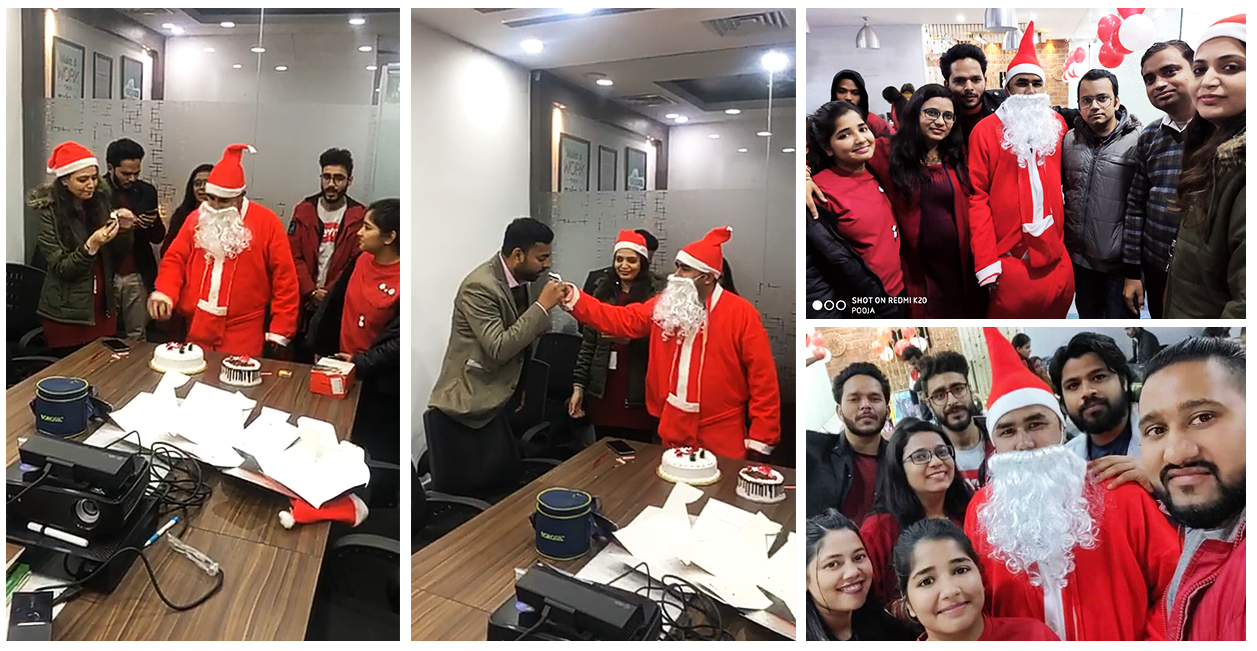 It was followed Christmas Cake cutting which takes place with a lovely Christmas Carol at the background. The day then ended with many gifts, smiles, and laughter!!!