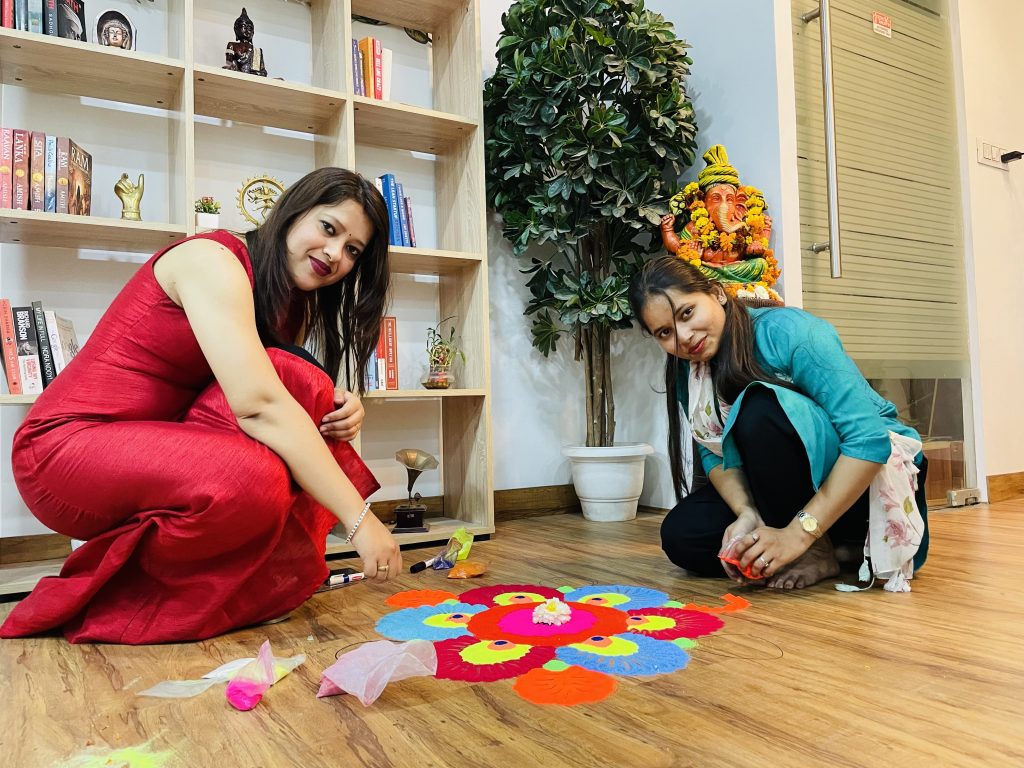 This HOLI "festival of colours" in the office was a THRILLING addition to the Diwali, Christmas, and the CEO'S Birthday celebrations.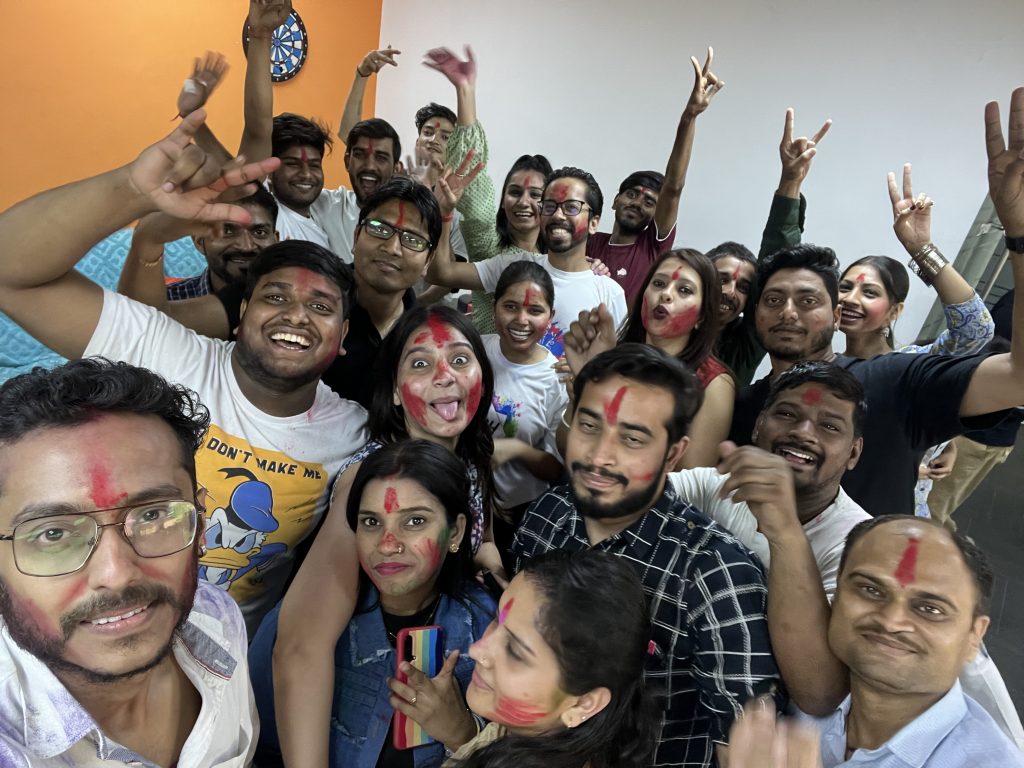 The DAY started off with an exciting surprise by Rohit who ordered lunch for the women at FreeKamaal from Barbeque Nation….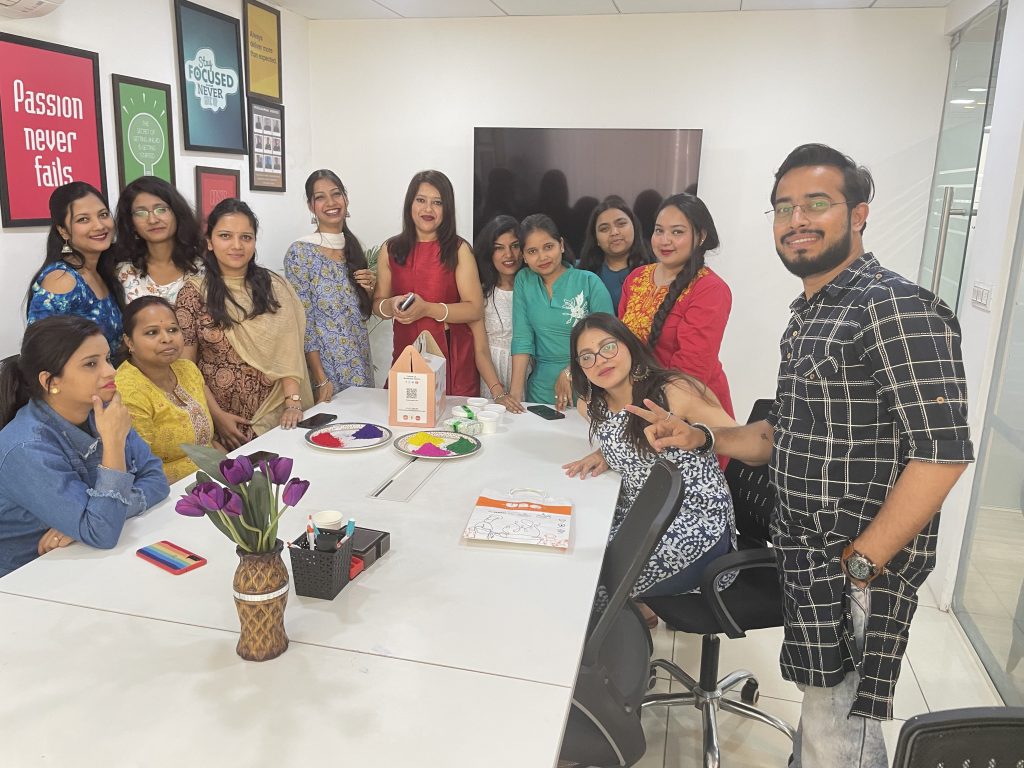 The celebration continues with a cake cutting, accompanied by gifts and chocolates ……..

As part of Women's Day celebrations, these arrangements were made by the men at FKM.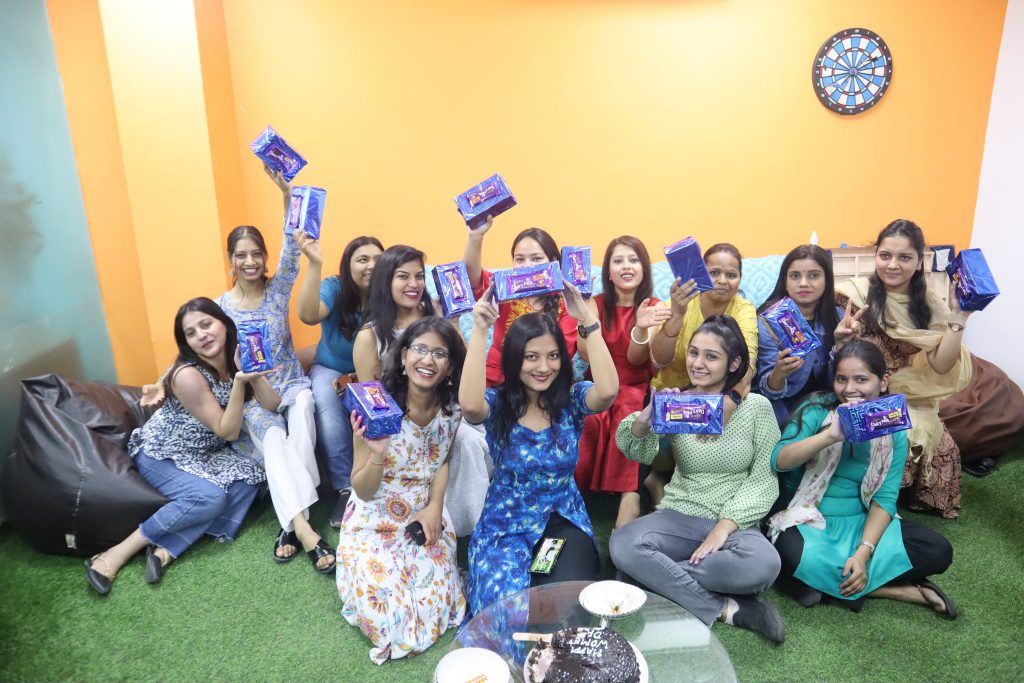 And……Those HILARIOUS speeches by men about "Humari ladkiyan kisi ladkon se kam hai kya" certainly set the tone for the day!

Then the Holi song set off a lively round of dancing and colouring with GHUJHIYA, SAMOSA, DHOKLA  and GULAL.

The highlight of the celebration was when we started dancing on the dholak……

The beat of the drums filled the air, and everyone began to move their feet to the rhythm……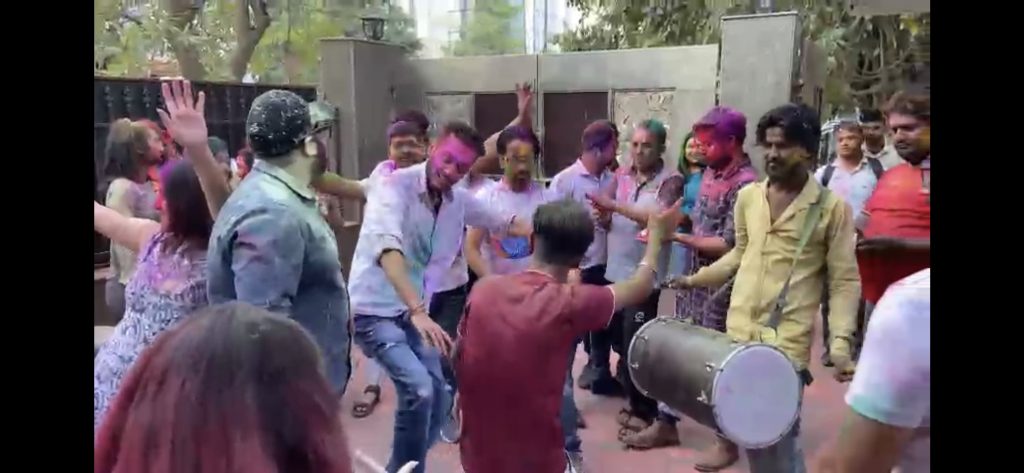 It was so much fun, and we got *REALLY* into it, throwing colours around and clicking lots of pictures……

By sharing some pictures, I hope to have given YOU, the wonderful Freekaamaal.com community, a glimpse into the celebration.

Happy Holi to All Of You!