Diwali Dhamaka Party at the FKM office, which happened on Dhanteras. The Day began with all the decorations and fun talks and, yes, of course, work too. In the morning, everyone came in their best Indian Attire. As it was the theme for the Diwali Party!! Everyone was told week before to deck up in the Indian Attire.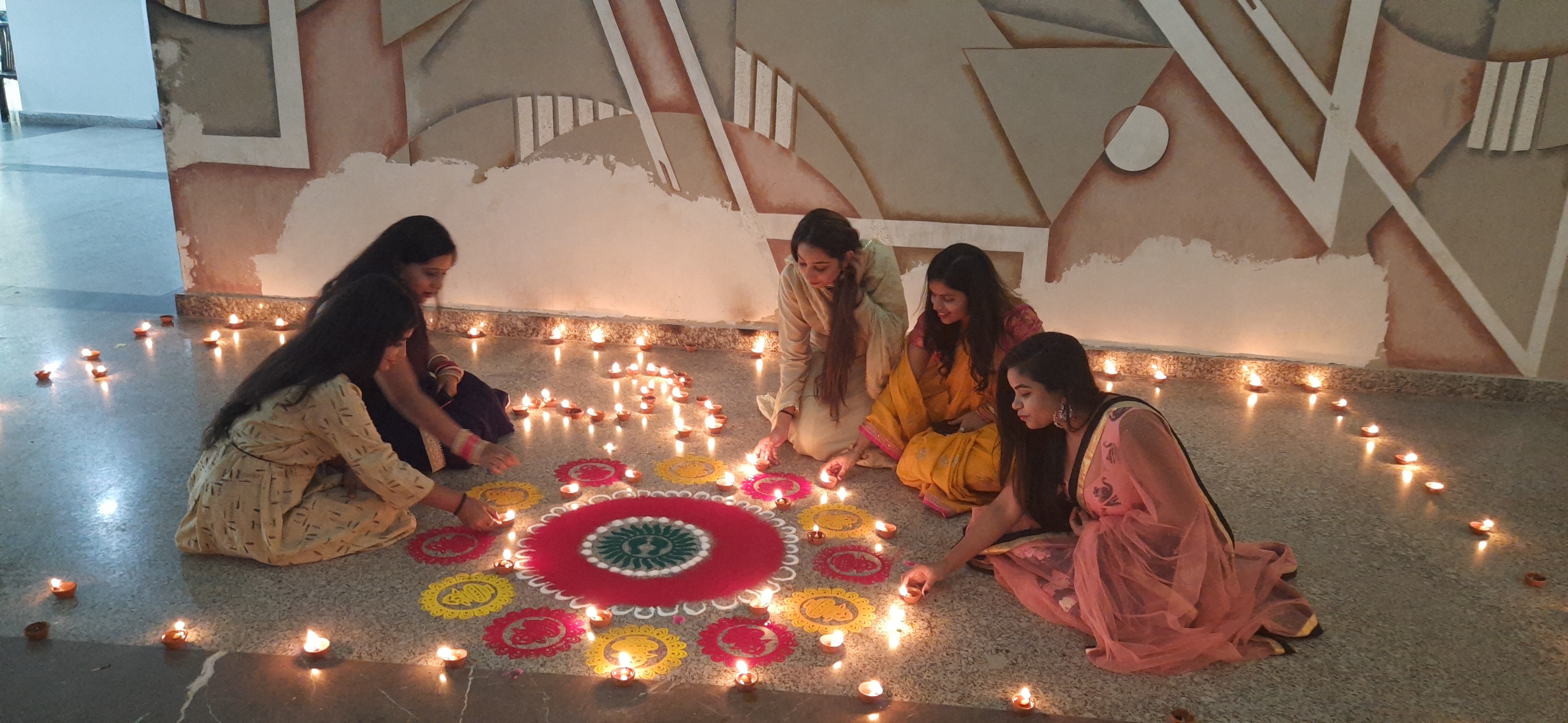 The Dhanteras morning was full of lights, Rangoli, and fun at the FreeKaaMaal Office. All the employees were decked up in the Indian Attire, and everyone looked their best!!
The Day began with the decoration in the office with Fairy Lights and other decorative items. The office was shining with the decoration. Then, a little later, we all got involved in making Rangoli in the office to create the look of the office more colorful and bright! After all, it was Diwali!!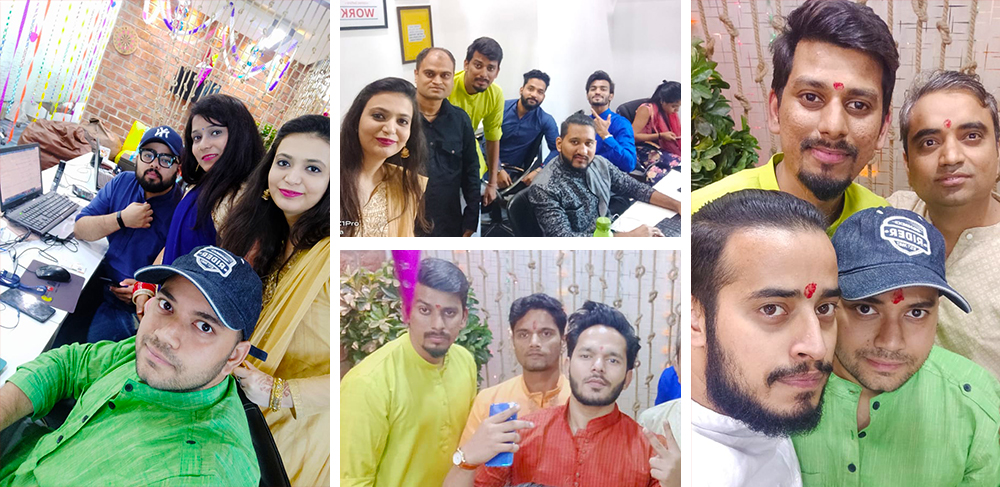 Later, all the Male Employees started playing cards as it was the occasion of Diwali, where everyone gathered for Teen-Patti. So did our office employees started playing with fun and excitement. Oh! Not to forget, the girls were having their fun with the Photo session as they were dressed beautifully.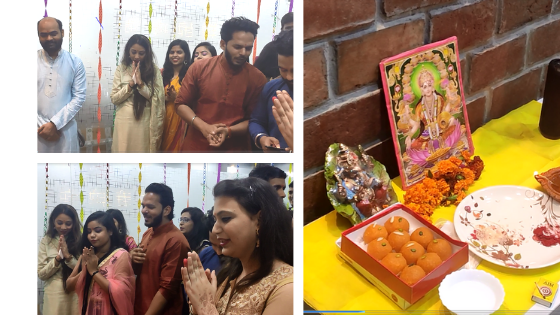 The Day did not end yet!!! In the evening, we all assembled for the Diwali Pooja, as it was the most important thing to do. After the Aarti, the Dhamaka Party started. We had food, dance, music and a lot more at the party.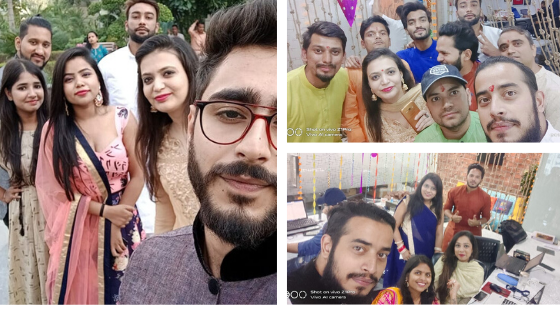 At the end, when the party got over, there was a Diwali Gift session that took place, and all the Employees got a gift from our senior with all smiles and happiness. The Dhamaka Diwali Party in the office ended with the happy faces!