Last weekend was full of fun for each of FKM employees as it was the occasion of the Dandiya celebration at our office. The festive season started with the vibrancy of Navratri, and one could easily see the glimpse of it in the office campus. The Festive mood was high, and so the energy of ours.
The moment we received the message that the coming weekend we are going to celebrate dandiya, we all got lighten up. There were plannings started for what to wear and which playlist to select.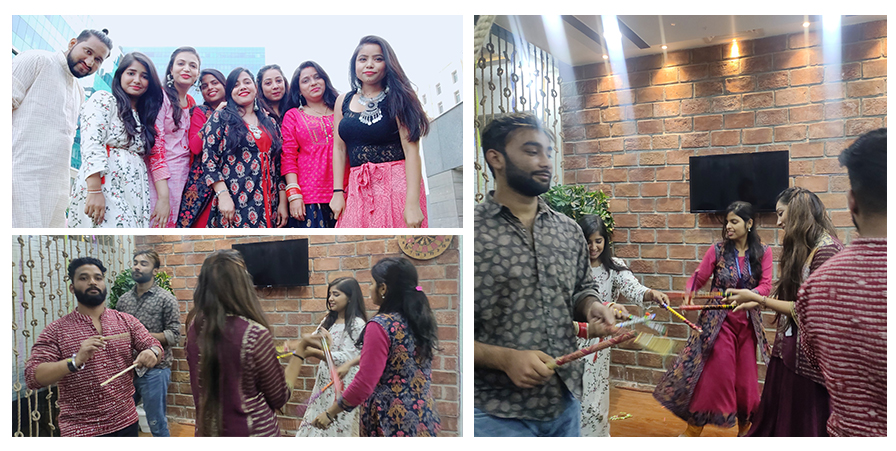 Eventually, the weekend came, and the real fun began. Each of us was looking stunning. There was so much shade and liveliness in the appearance of the FKM team, and this made neighbor offices got very curious about what is happening at our office.
And no special day went without selfies. So again, the flaunting of looks, poses, and all started. Several boomerangs made having fun together. All the team members were sharing some beautiful moments.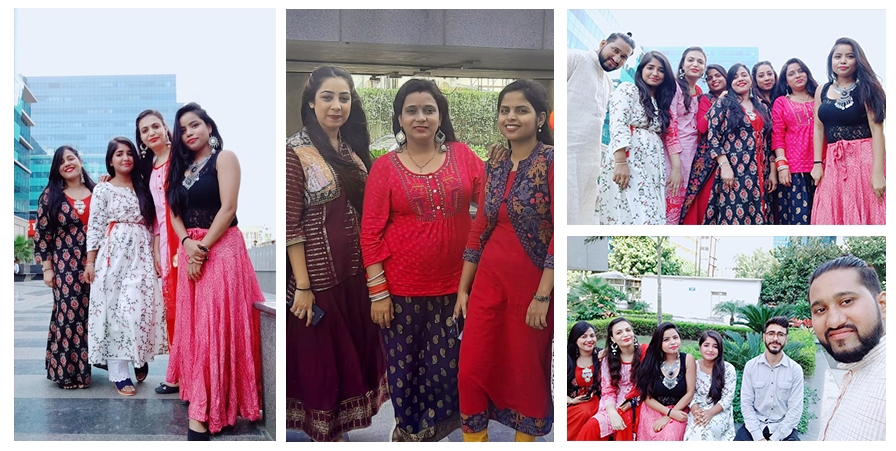 No doubt, the pretty smile says it all!!
This was not it, because the real celebration is just ahead. Yes, you guessed it right!! The music and dance. How could a celebration end without any music? And so the FKM team. The playlist was all set, Speakers were well placed, and we were all ready with our dandiya to rock the evening.
The super excited employees started the show, which was again followed by others. Members who never danced with the dandiya earlier tried the very first time and enjoyed thoroughly with their learning steps.
Some dancing faces were a thrill to watch. The amusing expressions were speechless and made us laughed our hearts out.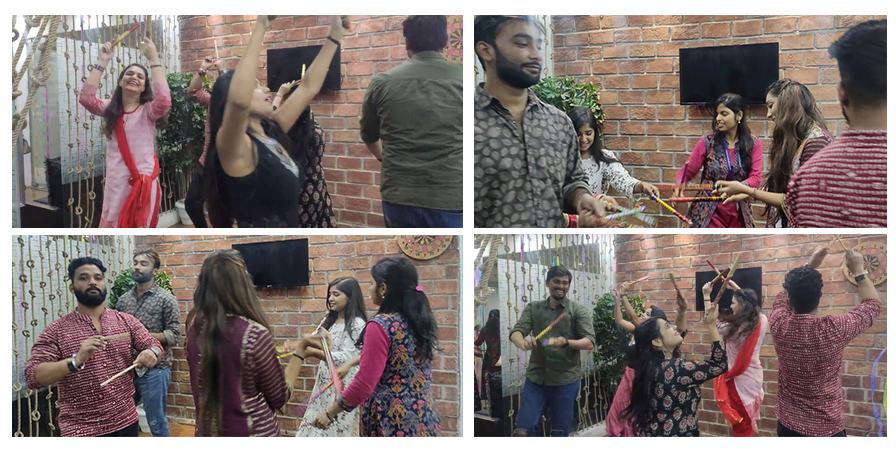 The playlist was kept changing and the steps of ours. There were new-found dance gurus who made us synchronized for a time being. FKM found its 3M formula masti, music, and madness for the evening.
This is how we celebrated a wonderful dandiya event at our office.
Keep Dancing!!