We planned to get-together on the eve of Independence Day to celebrate the occasion.Decorations Immersed in Tricolor
And we came up with a bag of ideas to celebrate the 73rd Independence Day. Our Independence day celebrations coupled patriotism with lots of fun.
The excitement and joy were visible among fellow team members.
Decorations Immersed in Tricolor
The day began by singing patriotic songs. We opted for tricolour theme for decoration. The office space was decorated with tricolour balloons and flags.
No Independence Day Decor is complete without flags. The tricolour was placed at every spot of the office.
To keep the spirit of the day alive, office space was set to sparkle for the celebrations.
The festive colors adorned the office with elements of patriotism and at the same time made everyone feel great.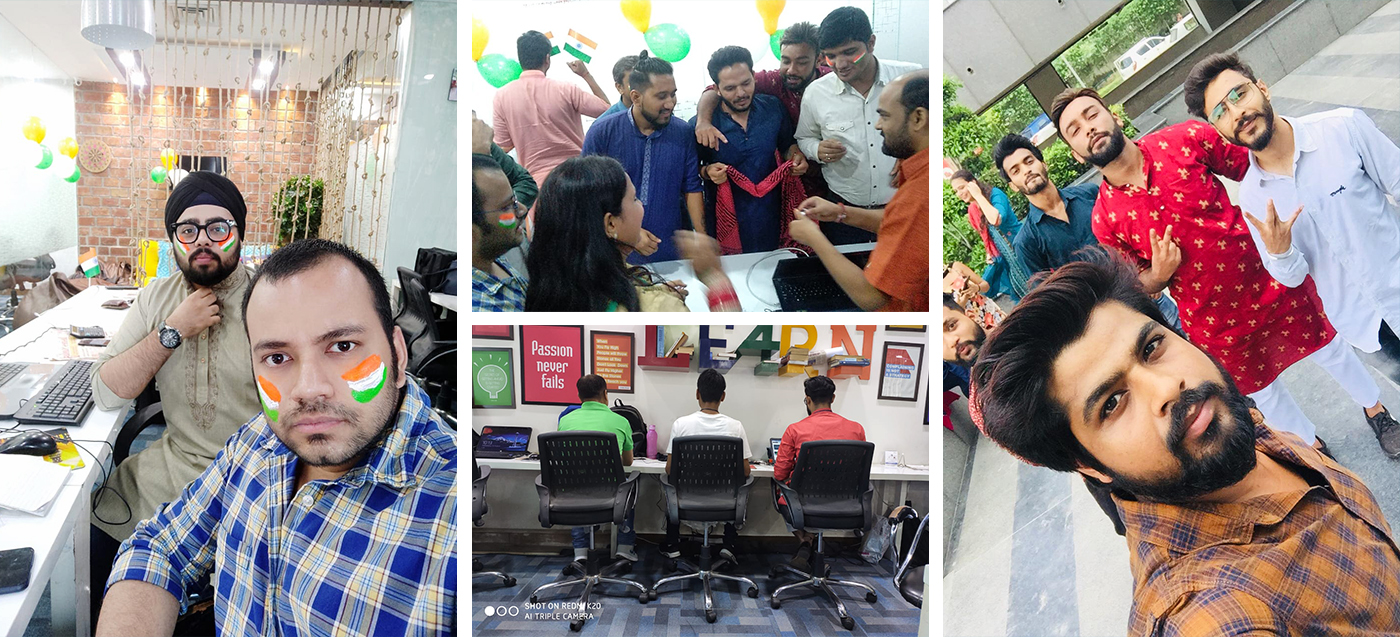 Traditional Dress Code
The attire gives a traditional look to the celebrations. Everyone dressed up in traditional outfits. The dress code was tri-colour dresses or ethnic clothes for the day. The use of vibrant colours reflected our joy and excitement.
The office atmosphere came alive with ethnic dresses and colours of tricolour.

Yummy Snacks to Enjoy Our Freedom
On the day, the entire nation gets ready to celebrate the occasion with joy, happiness, and patriotism.
Food is one of the most important parts of the celebration. To make the mid-week holiday eventful, we planned to get some snacks. Everyone was amazed to see the delicious food items.
Later in the day, to pay respect to our nation, we painted our faces with the colours of our national flag before playing the National anthem. It is a proud moment for every Indian to immerse himself in the colours of green, white and saffron.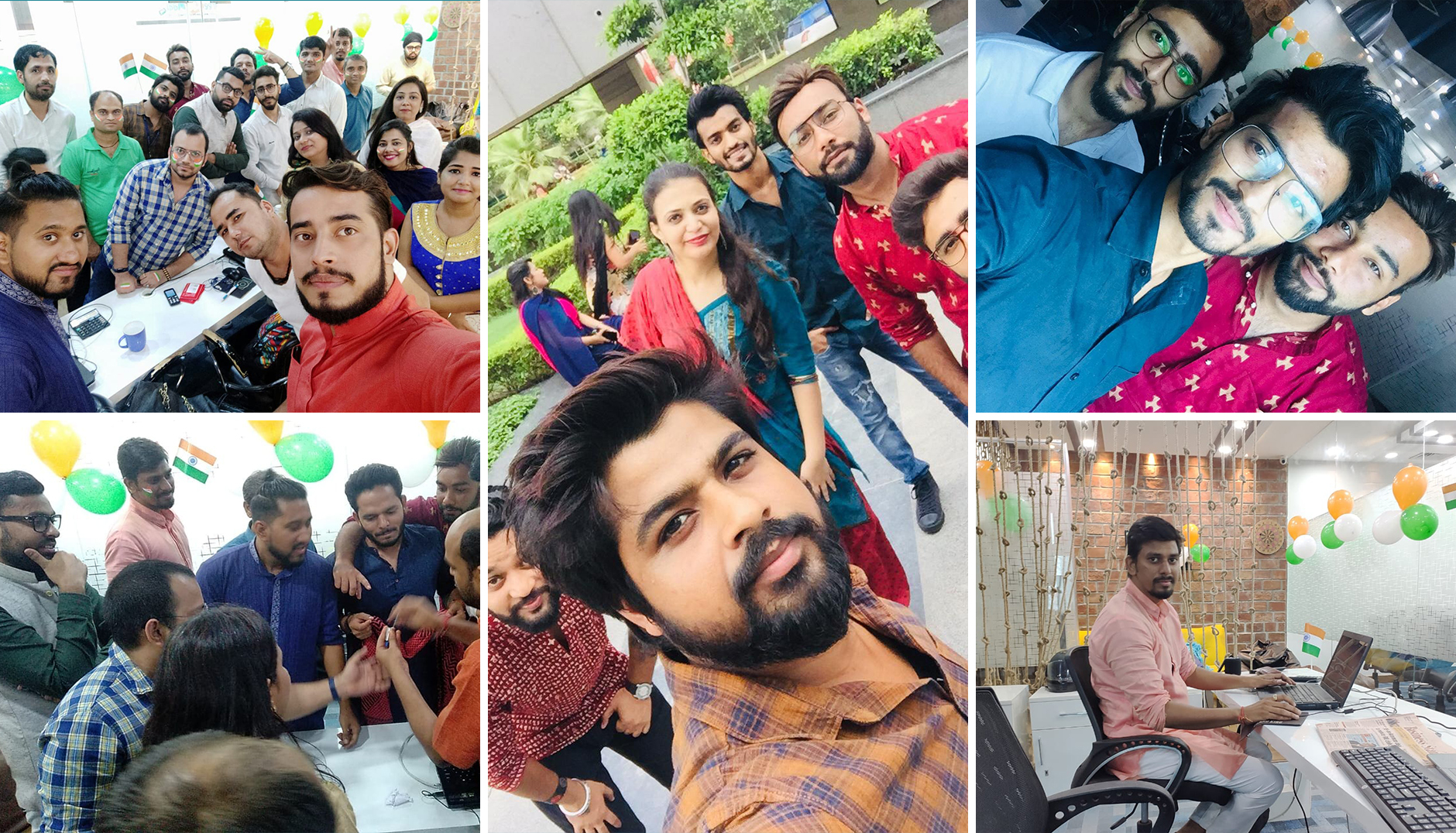 Making the celebrations more fun
In the evening, everyone switched into holiday mode to end the day on a high. We planned fun games to keep everyone entertained. And add more fun to the independence Day celebrations.