Here another even took place at FKM where we all gathered for a PoTLuck party. The enthusiasm and taste buds were already very high. The PotLuck took place on Friday, which means Friday became Friyayyyy for all the FKM Employees yet again. At FreeKaaMaal, every employee is a happy person due to the events keep taking place, and this time it was PoTLuck.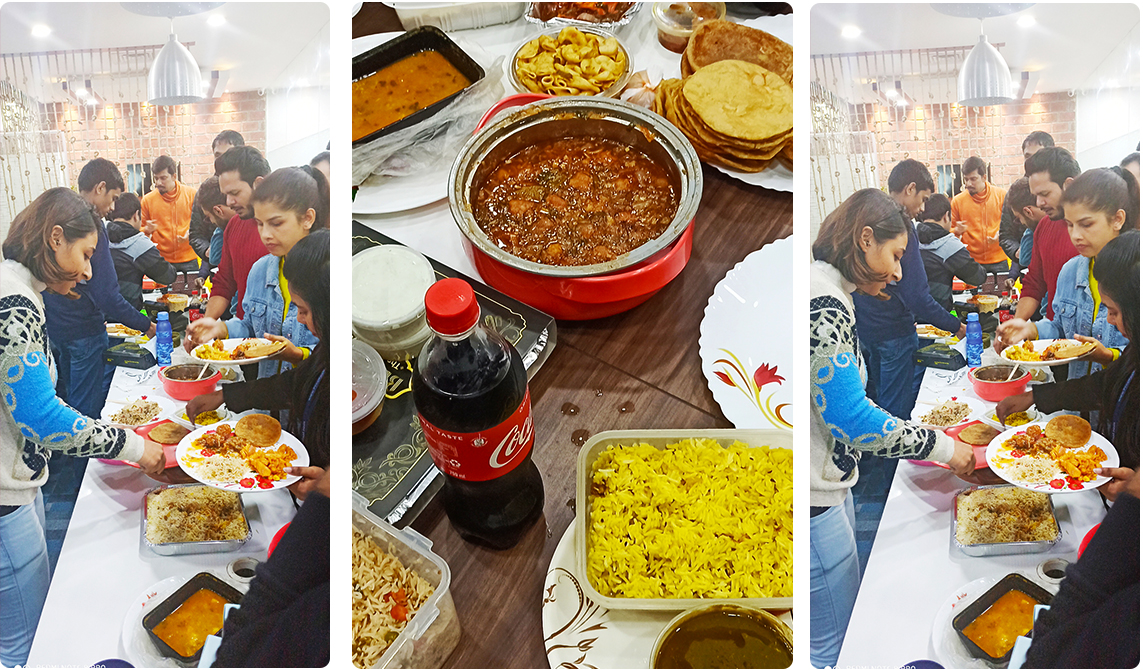 Just in case you don't know what PoTLuck party is, then it is a party where all employees gather together with homemade food and eat together and enjoy the meal. The same happened at our FKM office where the employees woke up early in the morning (but for a reason LOL!) to make some yummy and delicious food for everyone in the office.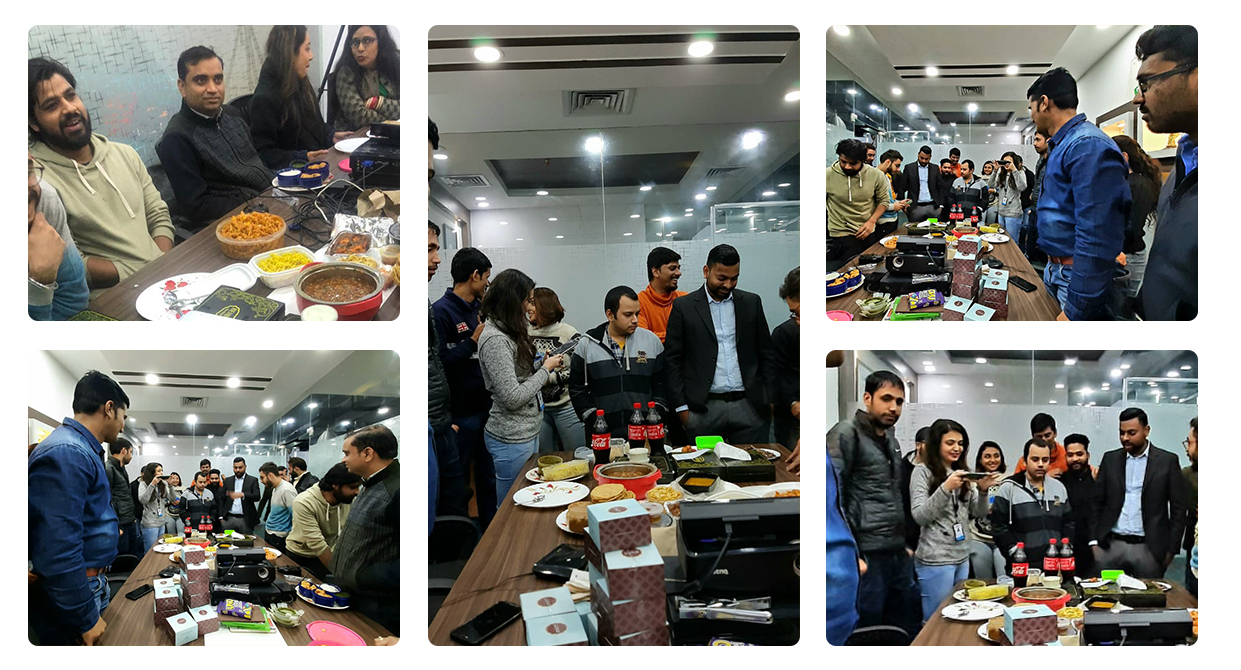 The event was planned early and everyone was informed so that no one dares to make a 'BAHANA for making KHANA.' So our day started, and nobody believed that every FKM Employee had something or the other HomeMade food for all of us!!!
Everyone waited till 1:30 PM that is our Lunchtime, and that was the time when we all get to eat food which was made by all of us. We had plenty of yummy food with us on Friyayy, and each and every meal was delicious that we did not stop eating until the lunch break got over!!!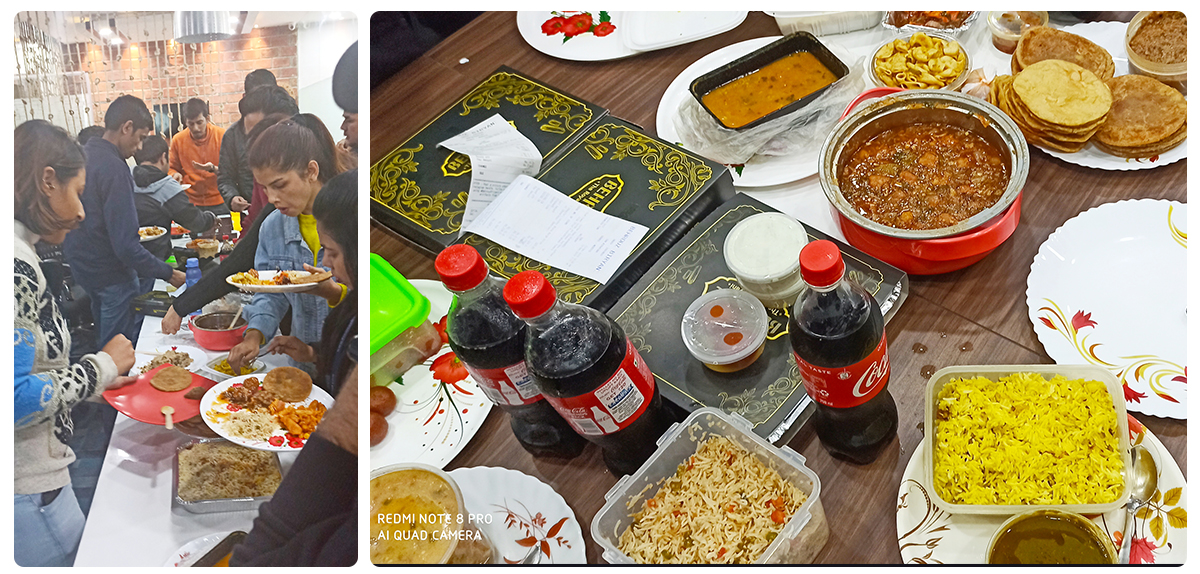 We had fantastic food with all employees where we had Manchurian, Chowmein, Pasta, Aloo Puri, Biryani, and what not to eat and then, in the end, it's time for some Gulab Jamuns, Chocolates, and last but not least Choco Lava Cake!!! We had so much along with all the employees together.
Last but not least we all had so much fun, laughter, and jokes accompanied by all the Amazing food which none of us ever gonna forget!!!