FreeKaaMaal has now completed 10 years of success and a lot of memories, and it was a time to celebrate this day with a lot of laughter and enjoy. Even due to this pandemic situation none has stopped us from partying and celebrating this fantastic day with our colleagues.
After a lot of planning and keeping safety in mind, we decided to have a weekend party at Roozbeh Farms & Resorts. It was a hell of an event where we all gathered together for a pool party and stayed with an all-night dance, food, games, and much more.
So, we all reached Roozbeh Farms & Resorts in the morning and then boys had a cricket match and we all girls had our own gossips and picture clicking. A birthday party without a cake cut is totally not possible.
In the evening, we had a cake cut ceremony near the pool which headed with the Award Ceremony where the employees got some trophies and speeches. Once the award ceremony got over, we all headed to the Kitchen as the next was a cooking competition in which we were divided into a group of 4 or 5 employees. We had to make some delicious recipes of our own.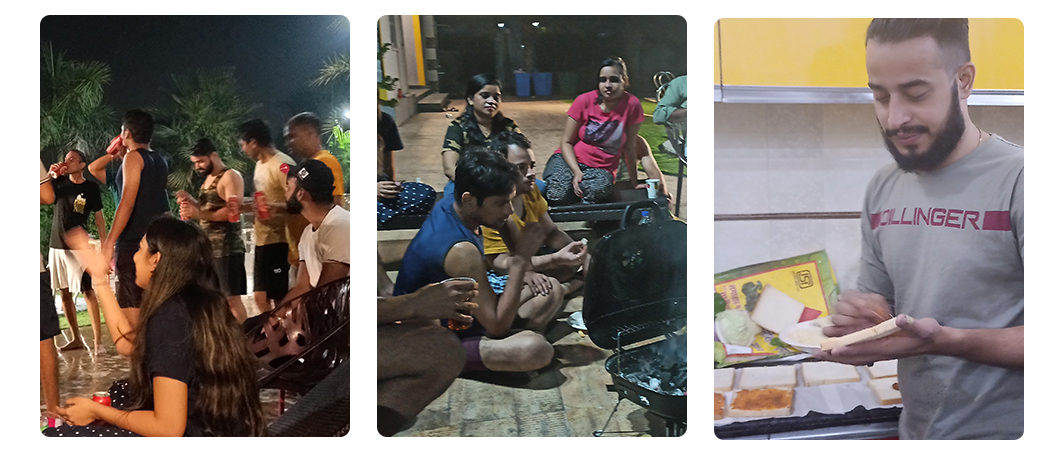 This competition had a lot of fun as we all made something or other like Cheese Sandwich, Cheesy Pav, Peanut Salad, Bread Pizza, and so many delicious dishes which were mouth-watering for all of us. We made so much to impress our CEO Ravi Sir, and in the end, he had to choose the best dish of the day.
Although every dish was as delicious and yummy, it has to be. But still one has to win so after this fun activity choosing a one was a difficult task but still, sir managed to do that, and the winner was Rohit Sir's team who made a yummylicious Cheesy Sandwich. Once the cooking competition got over, we all headed towards the pool where we all danced, partied and had a Live Barbeque and what not.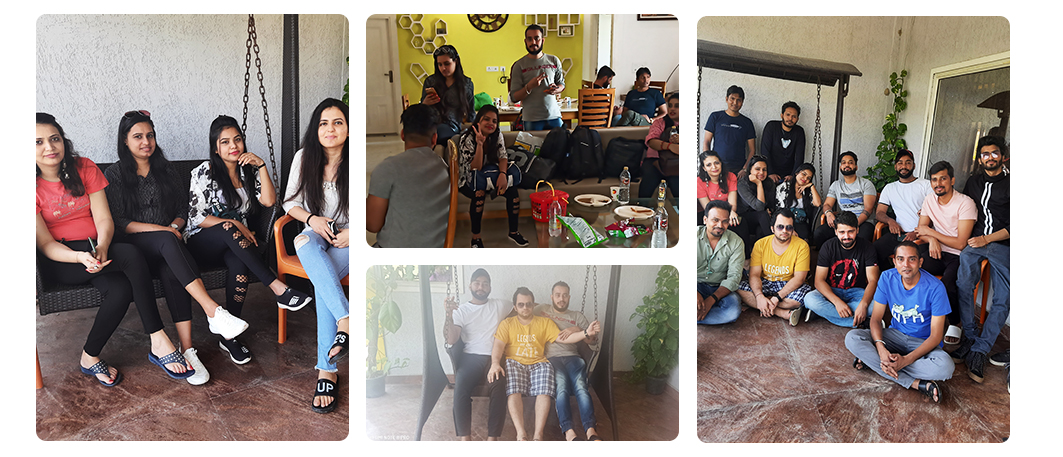 Oh, wait! Do you think the party got over here? No No, it was just a beginning we all had a blast as in night we all played so many games like dumb charades, Kabadi, Musical Chairs, and so many more games. The night was young, and we all were so excited that we did not even get to know when the sunrise happened.
We did not even sleep or felt sleepy as it was so much fun as we all were meeting after 6 months. But it was a fun day, and it has to be as it was FreeKaaMaal 10th Birthday!