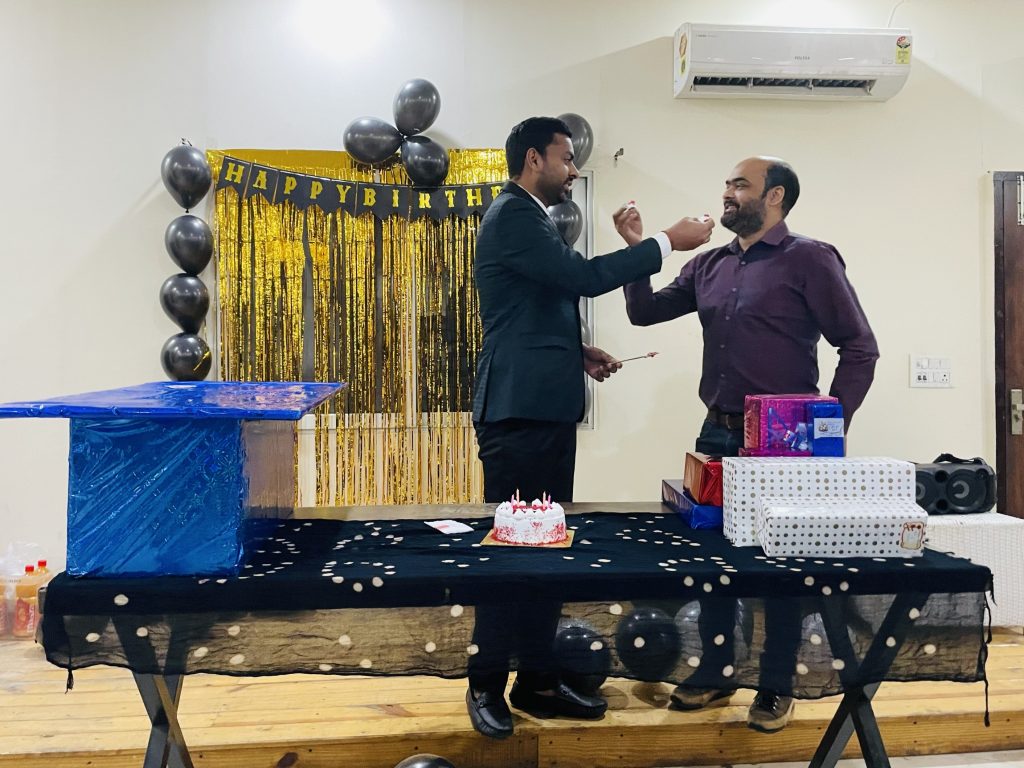 THURSDAY was a day of celebration as it marked the birthday of our beloved mentor and CEO of Freekaamaal.com – Mr. Ravi Kumar.

The celebration started with a video message – everyone shouting "Happy Birthday Ravi Sir" – posted on the official group by H.R.,……. followed by everyone's wishes and messages of joy and happiness.

The excitement was further doubled with the announcement of the BIRTHDAY PARTY to be held at TravAmigo London Farm and Resort, Sector 135, Noida on SATURDAY.

PARTY DAY IS HERE…….
My four friends and I were captivated by the sight of a beautiful garden decorated with flowers and greenery as soon as we entered the resort.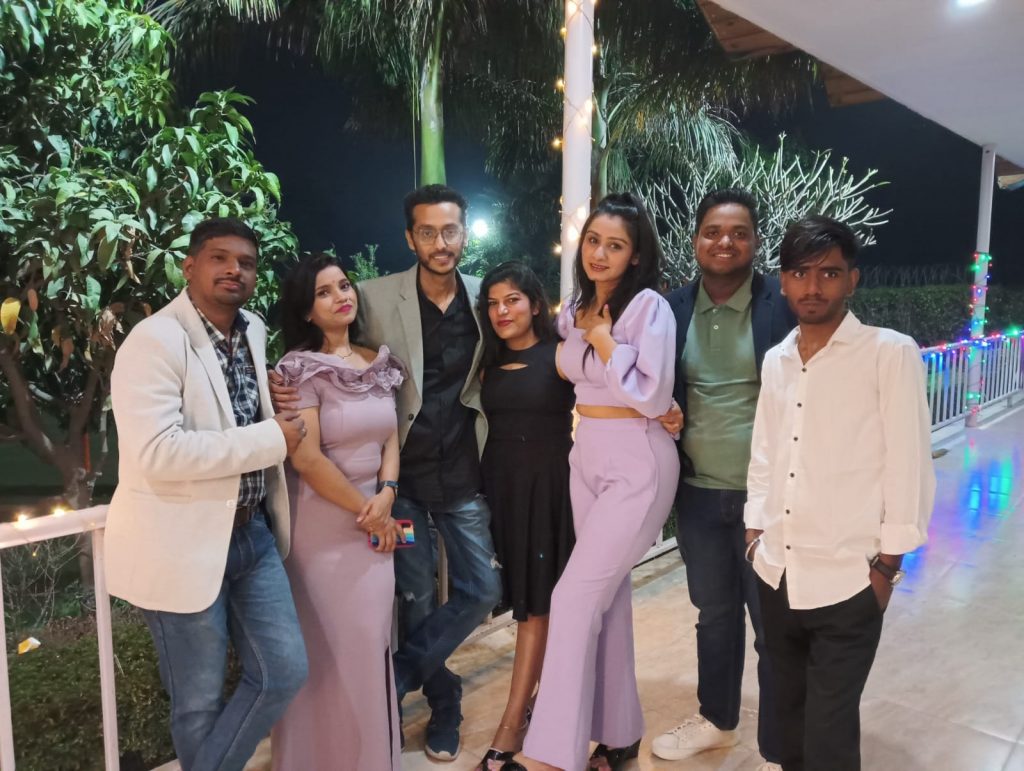 The sun was shining bright, and a few of our colleagues were already there lounging in the pool………….. The water looked so inviting that we quickly changed into our swimsuits and joined them.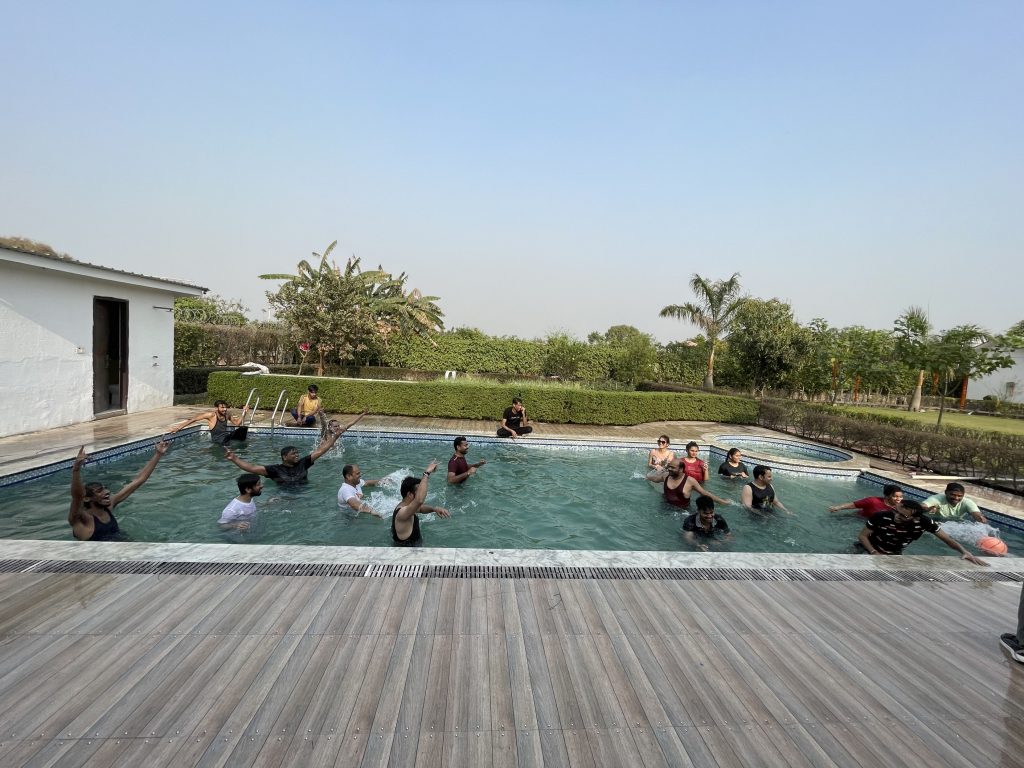 We played games at the pool, danced to popular songs, laughed, and joked around until it was time for the CAKE CUTTING CEREMONY.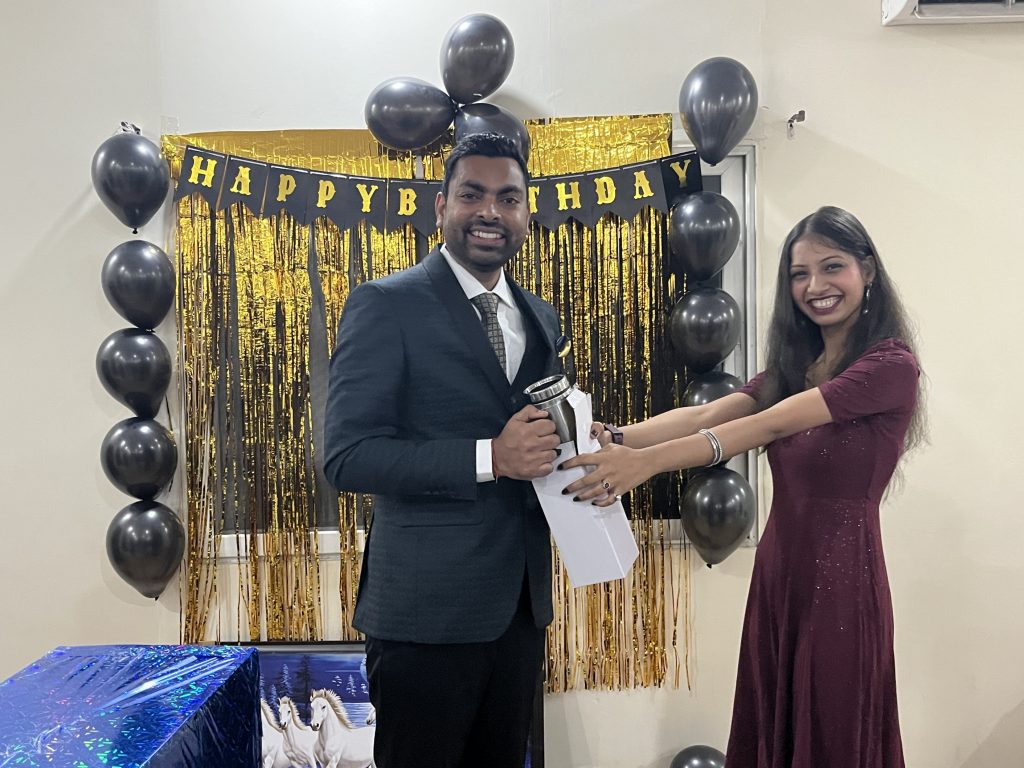 The cake-cutting ceremony was the highlight of the day for sure!

A red velvet cake was a beautiful sight. The candles were lit, and everyone was gathered around singing the Happy Birthday Song………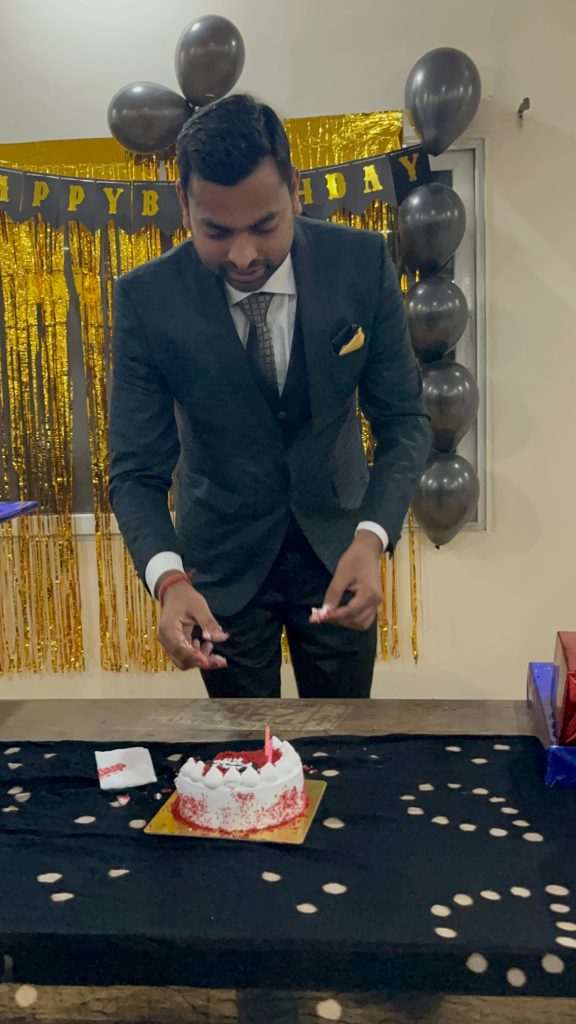 Ravi Sir offered cake to everyone……………. and got so many THOUGHTFUL gifts, including a beautiful Water Fountain from Saurabh sir………… a Wall Painting from the Tech team……….. and the most significant & his favourite gift from the whole FKM Team – Buddha Indoor Water Fountain.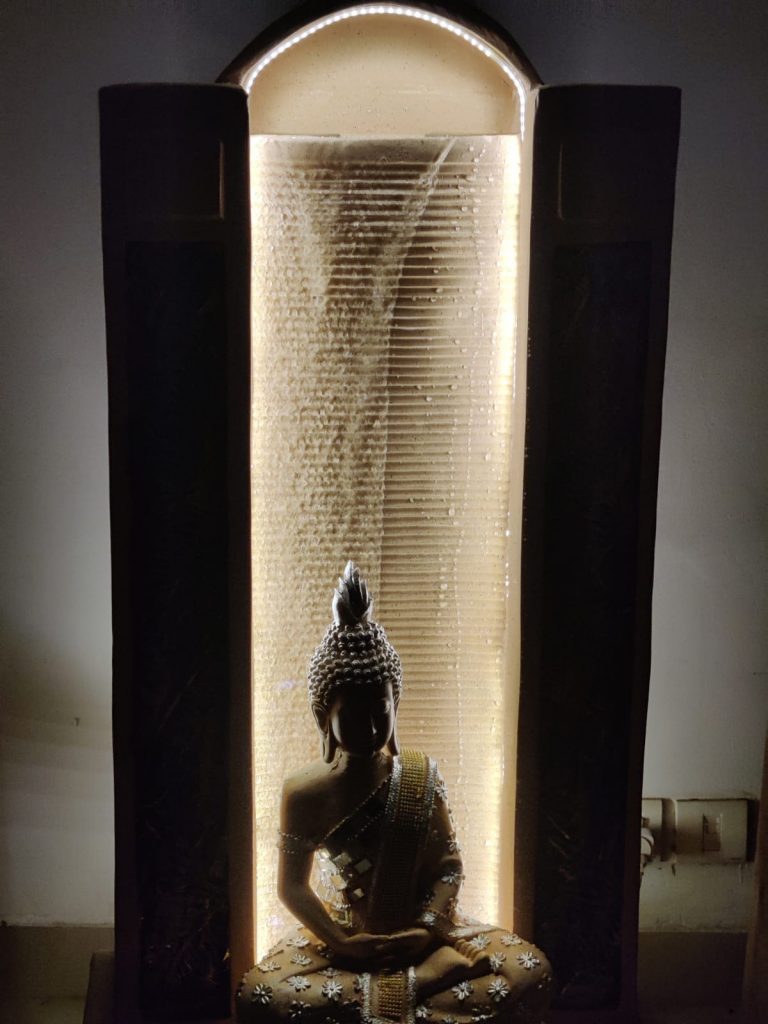 Afterwards, we headed to the poolside area where J.K.Sir and Keshav served drinks…………………. and Radium Rubber Wristbands were given out to enhance the party vibes.

Loud Music Played…………..

The music was so loud, and the energy was SO HIGH that everyone just went crazy – we all were dancing and screaming, and the atmosphere was electric.

But then, at four o'clock in the morning, it all came to a halt………

Some people went directly to sleep, but we – including Ravi Sir – decided to play the passing the pillow game – we played with Saurabh Sir's shirt – Actually pillow was too big to handle……..Haahaahaaa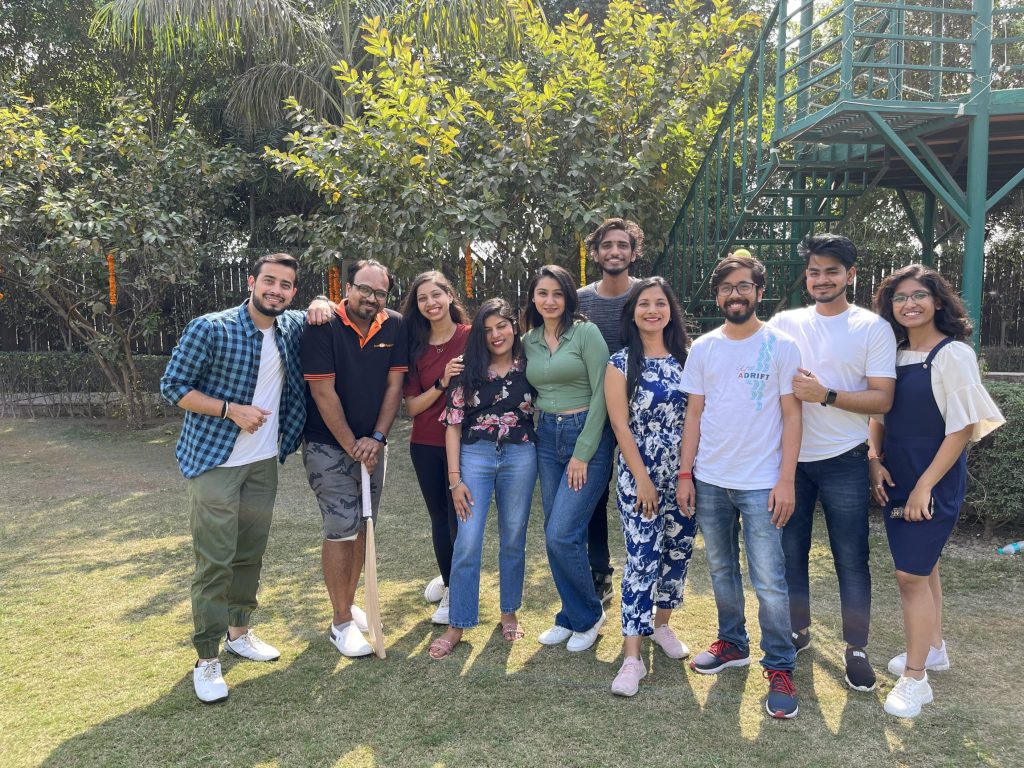 The most memorable moments were WHEN girls gave all boys ratings…… Simmar's classic proposal To Bhavna………..and Krishna's denial of pouring cold water on his manager.

The party finally ended………………… with everyone saying BYE BYE BYE…….. when we parted our ways.

I know we'll all remember this night fondly. Thanks, Ravi Sir!