Holi celebrations at work create a bond amongst office colleagues. Holi celebrations are must at work. Everyone wants to celebrate the festival to the fullest. We celebrated Holi 2020 with lots of colors, decorations and of course food.
We decorated the entrance of the office with some garlands of flowers. Everyone was in the spirit of Holi. The atmosphere was fresh with the spirit of the festival. The celebrations started a day before as some of our colleagues left for their hometown. And we played Holi with them in advance.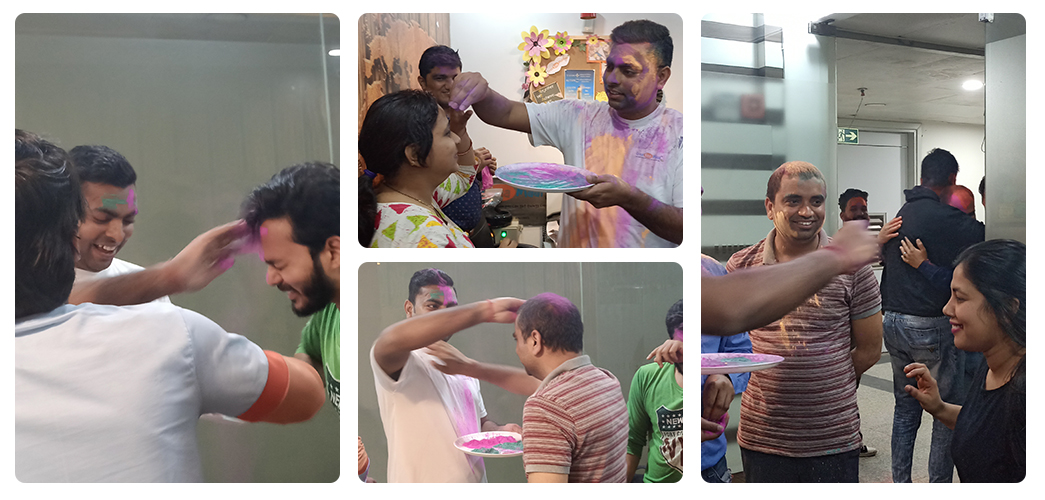 We had arranged some snacks at the office. Holi spirit was full on with thandai, gujiya, and samosas. There were two variants of Thandi; with and without bhaang.
The celebrations took place outside the working area in the evening. We started enjoying the color play freely at around 5PM after eating delicious snacks in the evening.
This year, the Holi was more special as our CEO Ravi Sir also joined us for the celebrations. We all played Holi together.
The festival of color is all about having some fun. We played Holi with natural colors and gulal. People don't mind safe gulal and everyone was very sportive.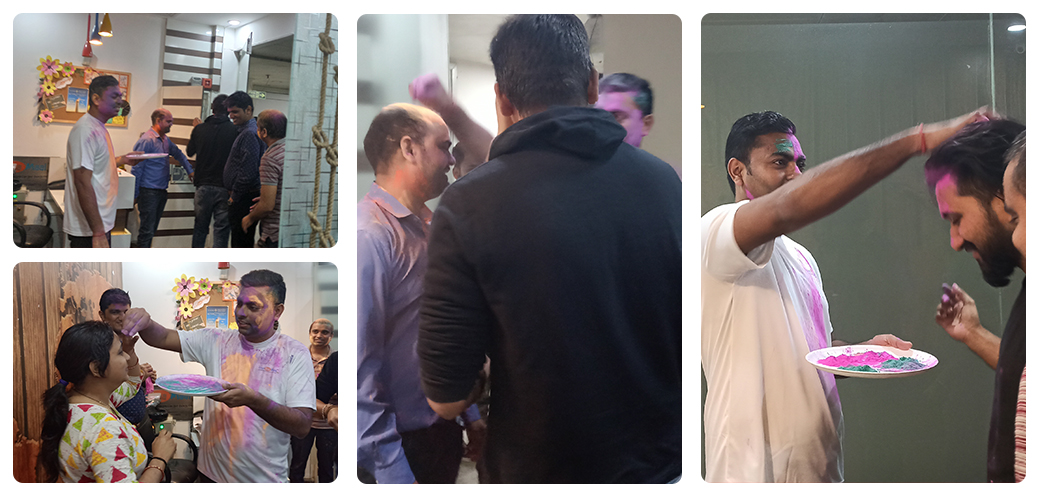 The atmosphere was full on; with Holi songs playing in the background. We had our special Holi playlist with some amazing tracks that made celebrations even more fun.
The festival also signifies victory of good over evil. People in different parts of the country have their own tradition of Holi celebrations. The celebrations made it a time to remember with memories that we will always cherish.