For Some it is a day of protest while for some it is a national holiday. International Women's Day started as a socialist movement for women breaking the shackles of societal norm. Although, later on it became a Feminist movement to make the modern women more independent than ever before. We at FreeKaaMaal.com tried to do our best to celebrate the Glory of Womenhood and make our lovely ladies feel the special, they bring to our life.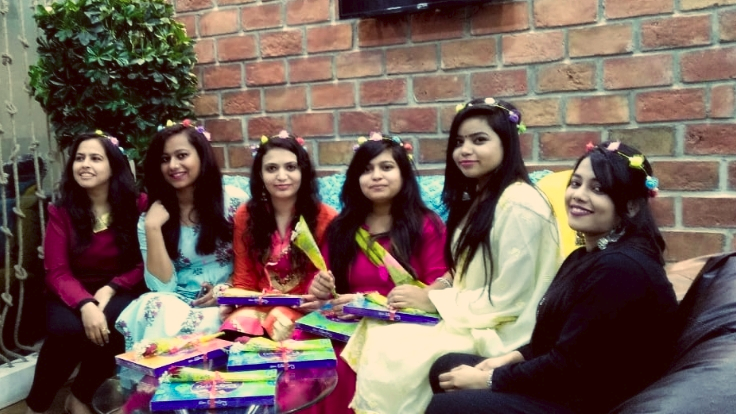 The day began with two of our employees starting to prepare for the gifts. Although, what could be better then chocolates and a note to justify the person it is going to? Hence, Chocolate and a
Note with a quote it was.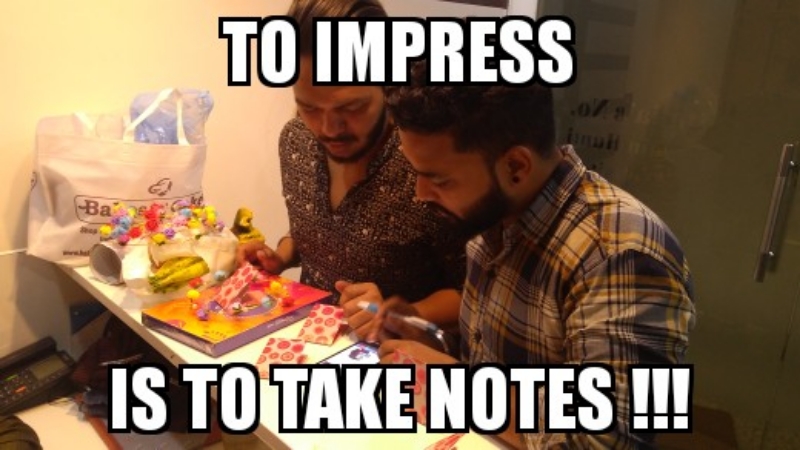 It is not easy to impress a lady but once you nail it, You get to see that glitter on those faces which is a view in itself. Therefore, in order to achieve it, We started searching the Internet and some brainstorming by themselves to find the best quotes possible.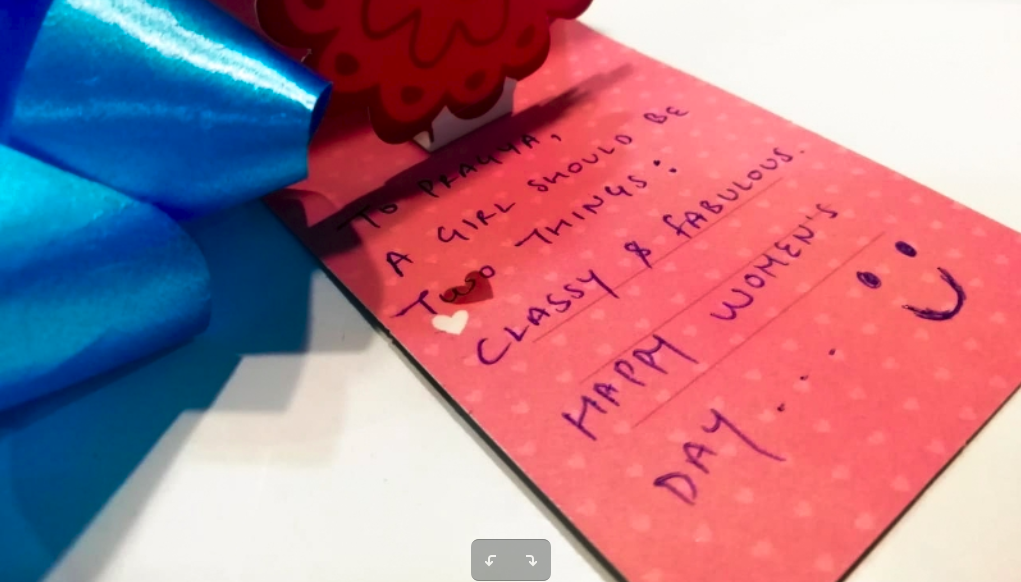 Finally, with great efforts the tables were set and the cards were ready. This is one of the message which was dedicated to our Female employees.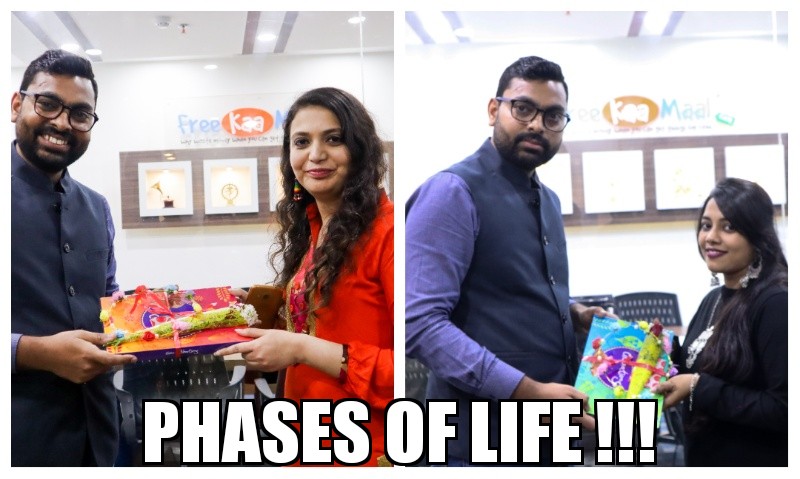 Our CEO, Ravi Sir took the initiative of gifting each and everyone who deserved the day, bringing a sweet smile on their cheeks.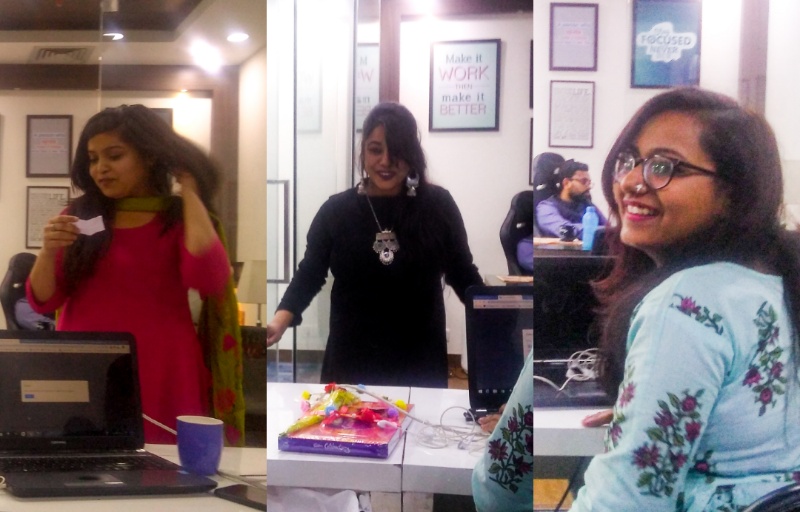 Later on, we started the activities which was much needed to refresh our mood. Although, the guys were done impressing and it was time for the Girl power to show what talent they have. Each girl member was asked to pick a slip and they had to enact or integrate what was written on it. It is great fun to see anyone speak" Daiya re Daiya" while introducing herself.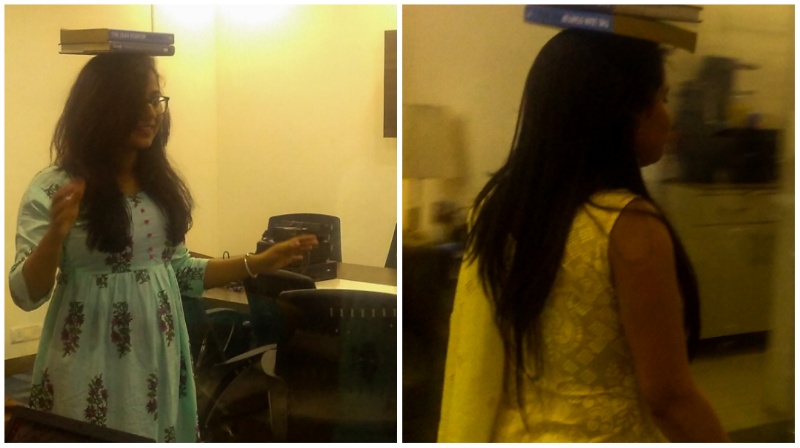 Although, finally it was time for some balance as the glamour was already onboard. Each member from our team had to balance two notebooks on their head and walk around the office. Suprisingly, all of them girls sufficed while even some guys also participated well.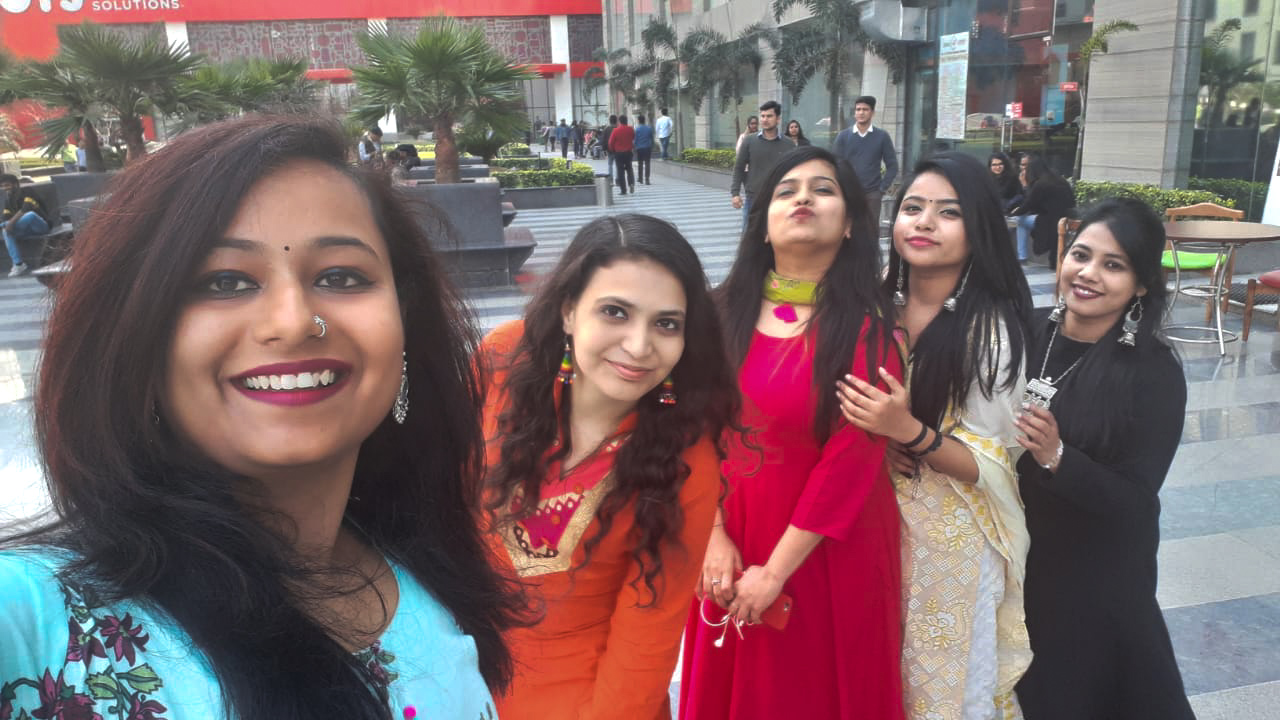 With Women, the day can't end without a great selfie. Everything was great and it was time to bid adieu. Although, what mattered more was that we were capable of bringing a smile to their faces. Women have catered a lot to this world, they have been mothers, they have been sisters, and they have been Wives but its finally time to recognise their might as the great work force and support they are.
To all the Glamour and Glory, Happy International Women's Day !!!