This Saturday, Our HR came with her diabolical plan of testing our lungs. Turns out, she was an angel because that was some real fun we had. Saturday activities are something of a usual thing in our office and this Saturday fun was at cloud nine.Although, before getting ahead on this blog, there was a certain criteria in order to be eligible for playing these games. Firstly, you need to be an FKM employee in order to participate in this and secondly, don't forget the first one.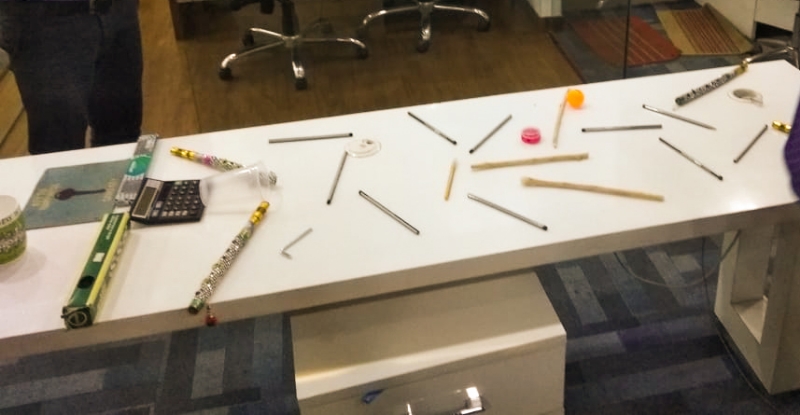 The brainchild of our HR, this complex maze was made out of pencil, dandiya sticks, tree twigs, sharpeners, and what not. It was tough to get the ping-pong ball to the plastic glass just by blowing it through our mouth. Destiny favoured some and they took the test coming out victorious. Although, Some tried hard but their effort turned to shambles.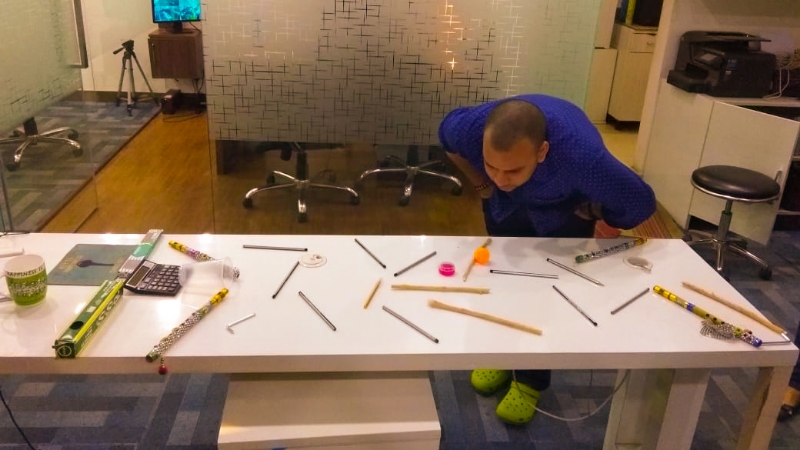 After phase 1, it was time for Phase 2. In this activity, we had to inflate a balloon and blow as many glasses as possible from the table. I was utterly disappointed with my performance since I blew four balloons and they all burst flat. Although, not everyone performed this bad. Most of the employees stood their ground and gave the test. As it seems hardships don't fail and we got a lot of winner in this task.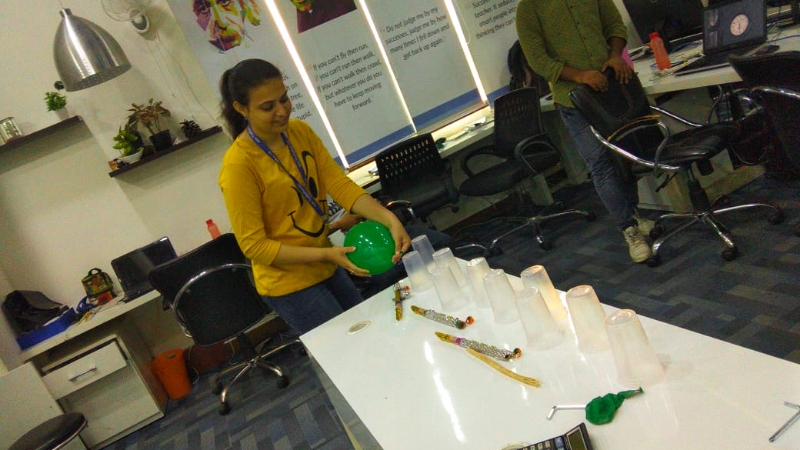 By the end of the day, we were done with most of our work and two phases of testing our lungs. Although, in the end, we would like to say that these kind of activities are essential in bringing the employees together. It gives a lot of joy and an ample amount of opportunities to bond with each other.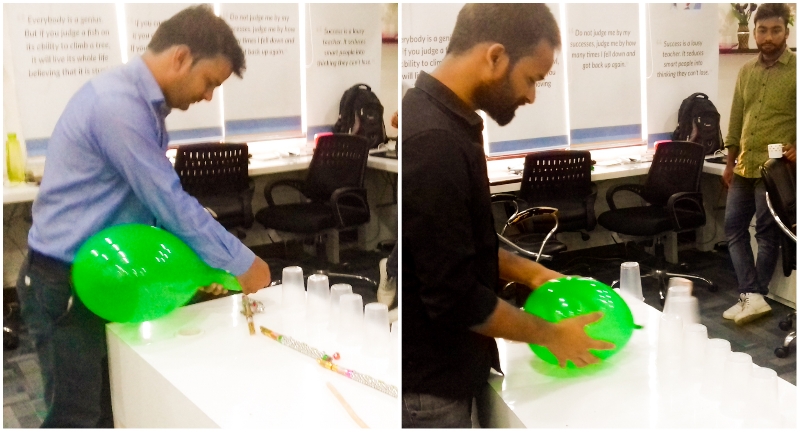 We at FKM try to harness our maximum potential by not working together but working together as a family. These small tasks might seem demeaning at times but they mean a lot when they a smile to our employees face.
Thank You !!!