We like to celebrate every occasion to the fullest and this time it was Holi, the festival of colors. Holi has a huge significance as far as workplace celebrations go. On the last working day before Holi we celebrated at the office premise. The festival of colors was celebrated with great fervor in our office on Wednesday.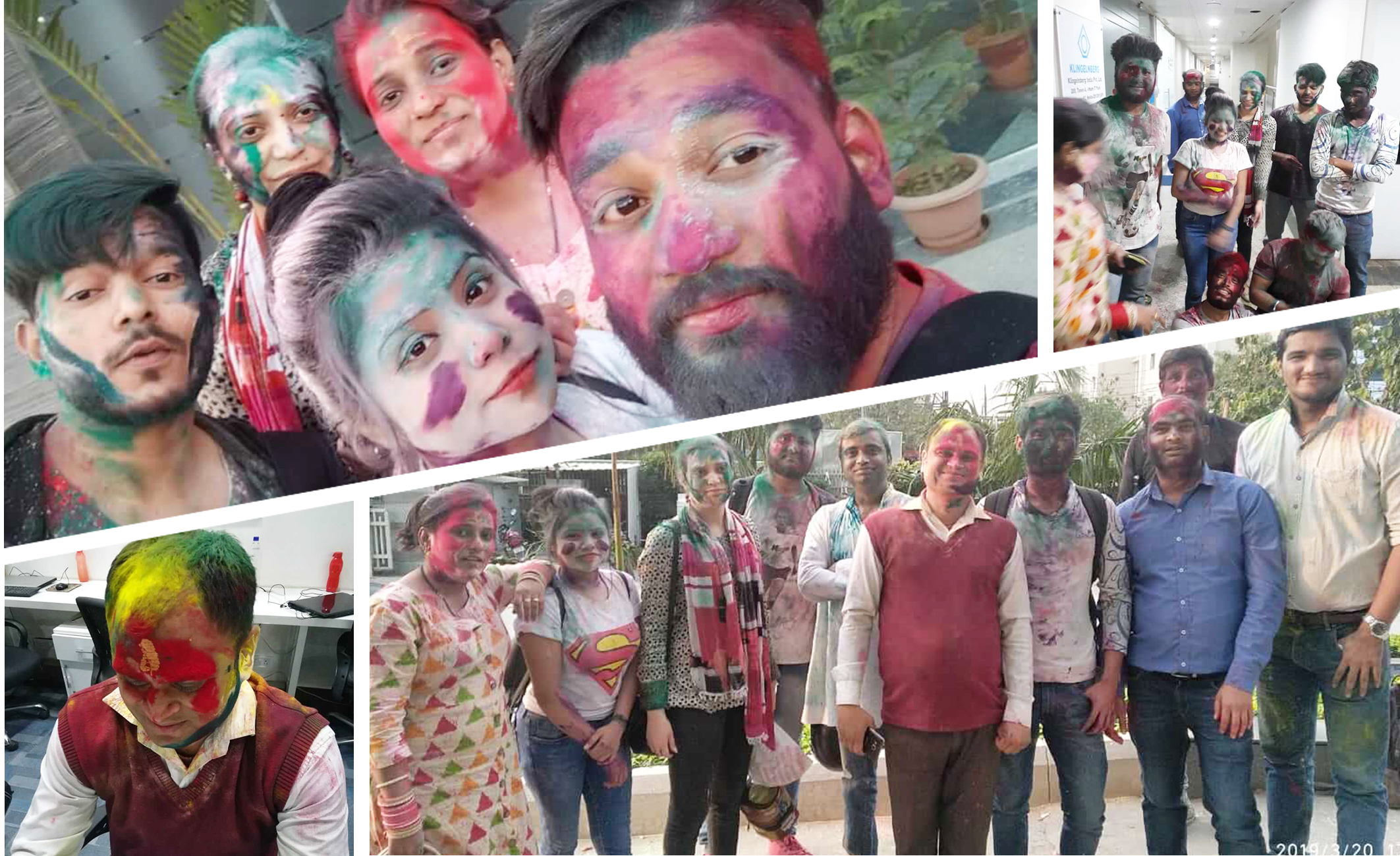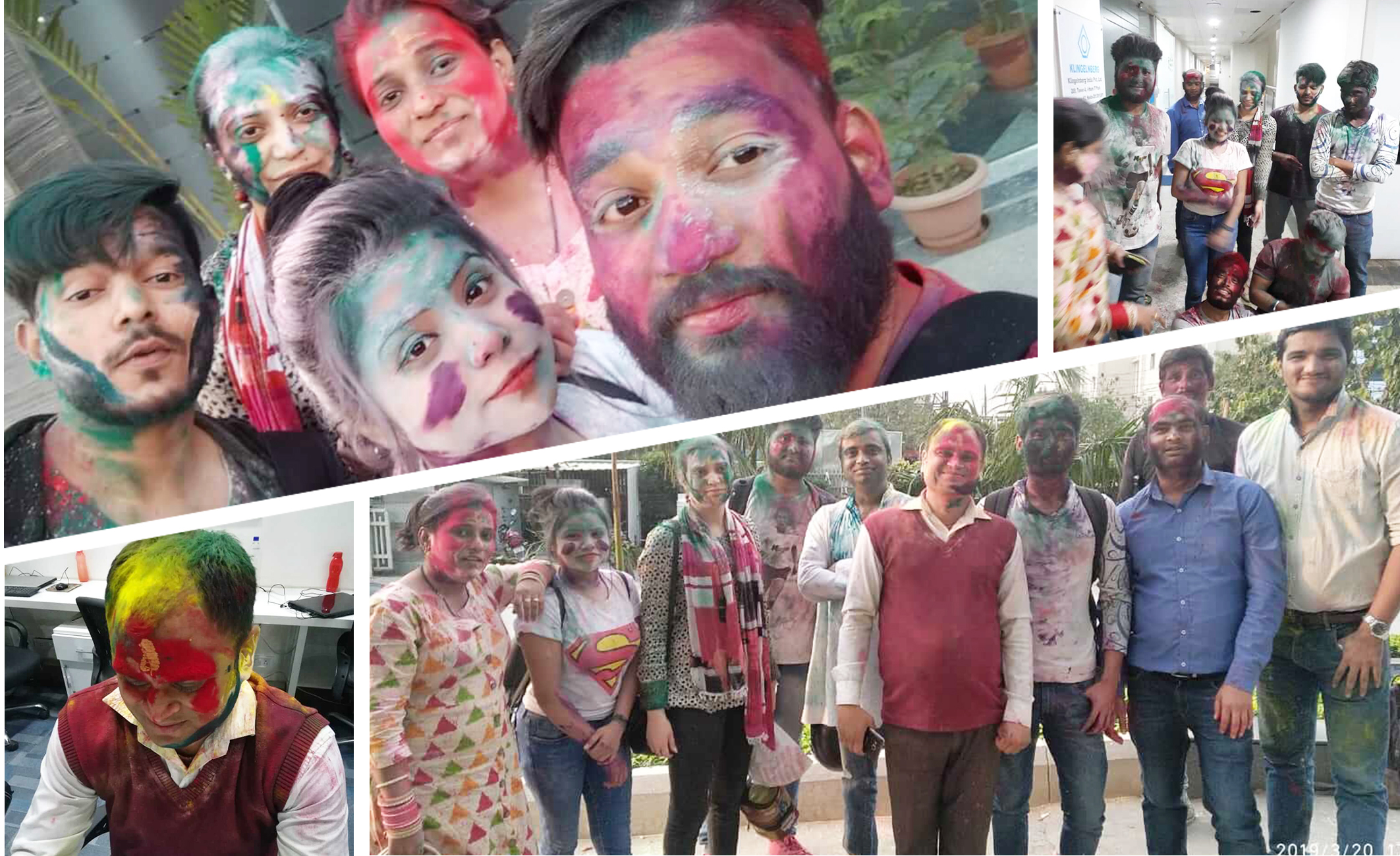 We decided to go eco-friendly with complete organic colors and gulal and minimum use of water. Planning for such occasions creates that festive environment in the office
"We get an opportunity to bond with our employees and know them much more. The festival celebrations allow everyone to let their guard down and they are willing to mingle. The entire mood is light and laidback. The team gets an opportunity to interact with other departments as well."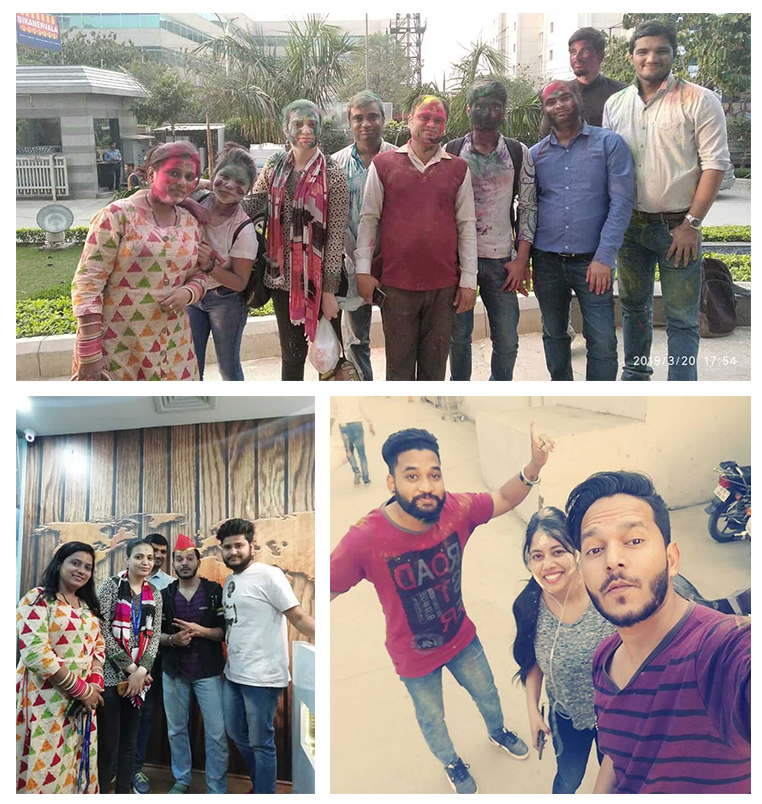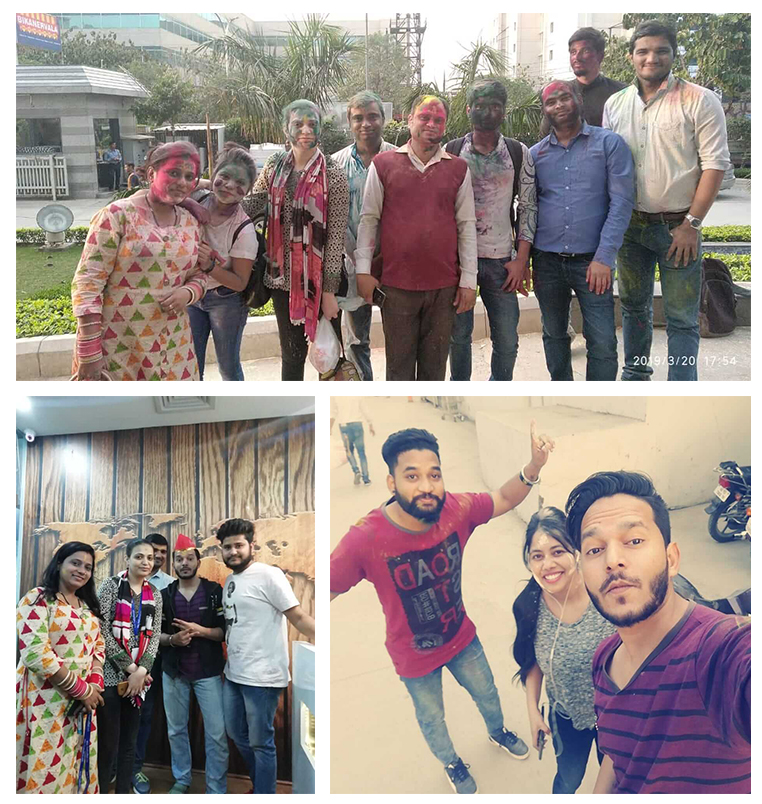 An elaborate special refreshment was served in the office to ensure employees get a feel of home cooked food. Bonding over delicious Kachoris and Gujjiyas on Holi brings the special festival feel. How can we forget Thandai, of course, we didn't, chilled Thandai was the pick of our Holi Menu.
"Feasts add to the richness of our Holi celebrations we had planned yummy kachori and sweets for all team members. HR sees regular activities as an opportunity to engage employees in a proactive way."
After delicious refreshment, we headed back to our work stations. Part two of our celebrations which was to play with colors started sharp at 5:30 PM.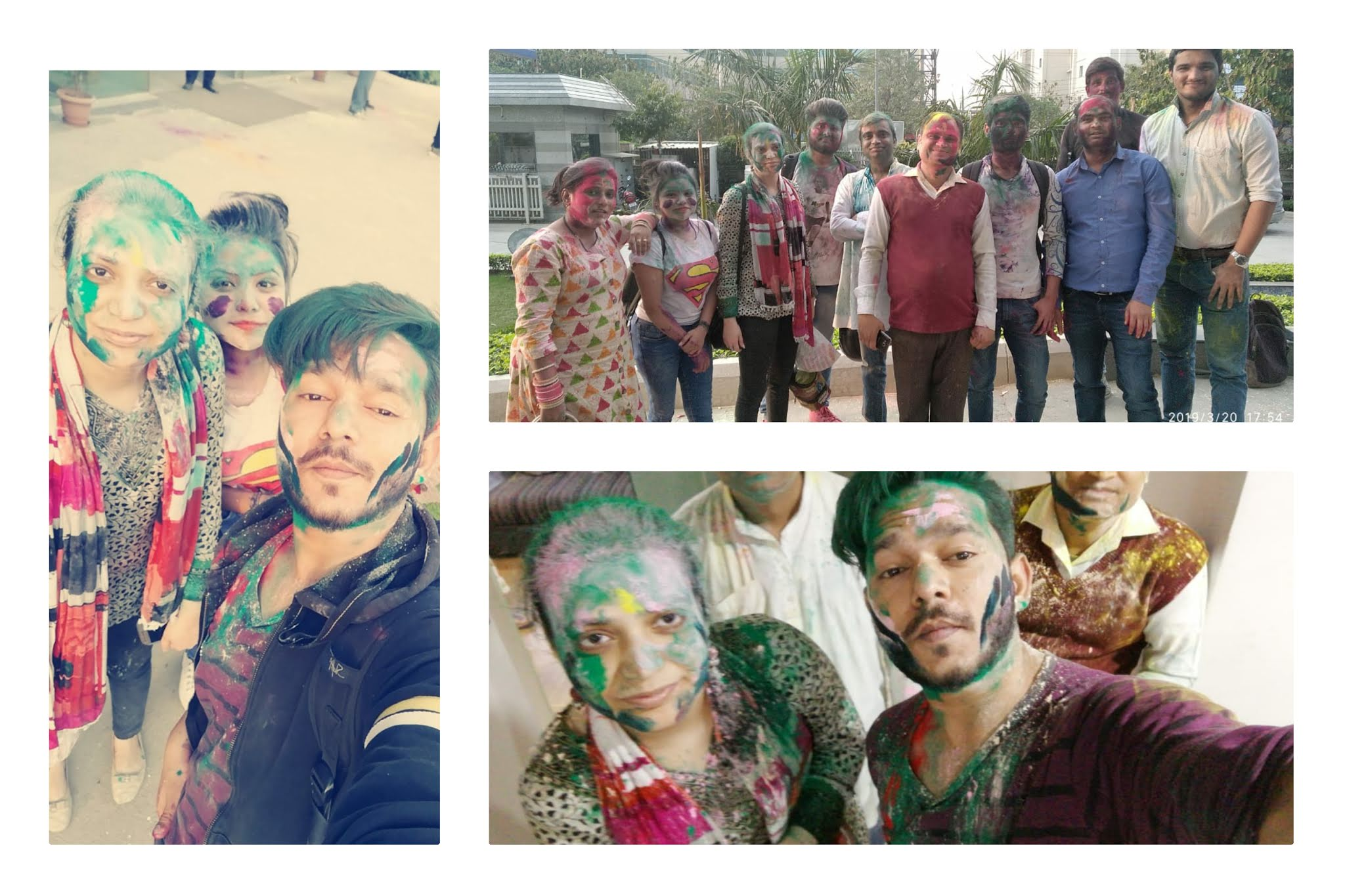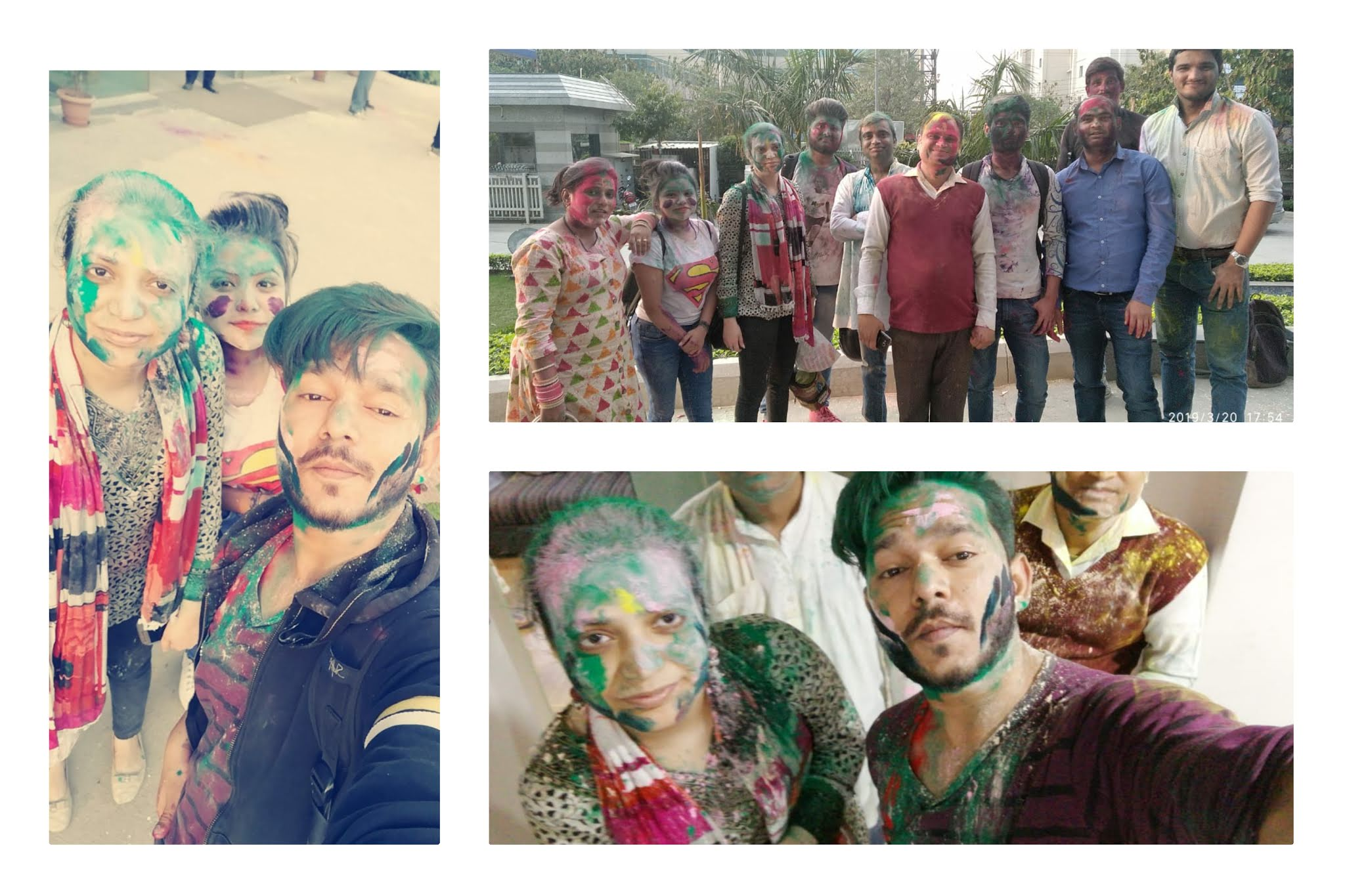 "I enjoy the fun activities we plan during the festivals. Team-building or fun activities are best kept for company parties or programs. Also, HR puts a lot of thought behind planning, which is much more than the regular celebrations"
All the colors used were completely natural. Various festivals throughout the year offer a unique way of celebrating our culture to its fullest. Festivals bring the spirit of togetherness, bonds teams, employees like never before.
Holi is truly a larger-than-life festival. The Holi celebrations add a dash of fun and color to our lives and we enjoyed every moment.