Every weekend we plan some team building activities. The success of a workplace depends on teamwork.
The activities are based on communication, teamwork, collaboration and a lot of fun. Such a weekend treat is great for strengthening relations among the employees.
It is more of a fun event and not a bash. At the end of a week, employees reveal themselves also disclosing their hidden skills.
This week we had planned two activities plus a farewell party for a departing member of our team
1. BlindFold – Discover New Challenges, Build Trust, And Boosting Team Spirit.
We were divided into two teams for the activity. Each time had to find the items placed at different locations within the office premise.
The important thing here was that it had to be done with a blindfold.
The person blindfolded was guided by an instructor of the same team to discover all the items in the shortest possible time. Blindfold games impel team members to work together very closely.
For example, you have to trust the voice of a team member and follow his instructions without fearing the results.
Wearing blindfolds adds a fun element to a basic game.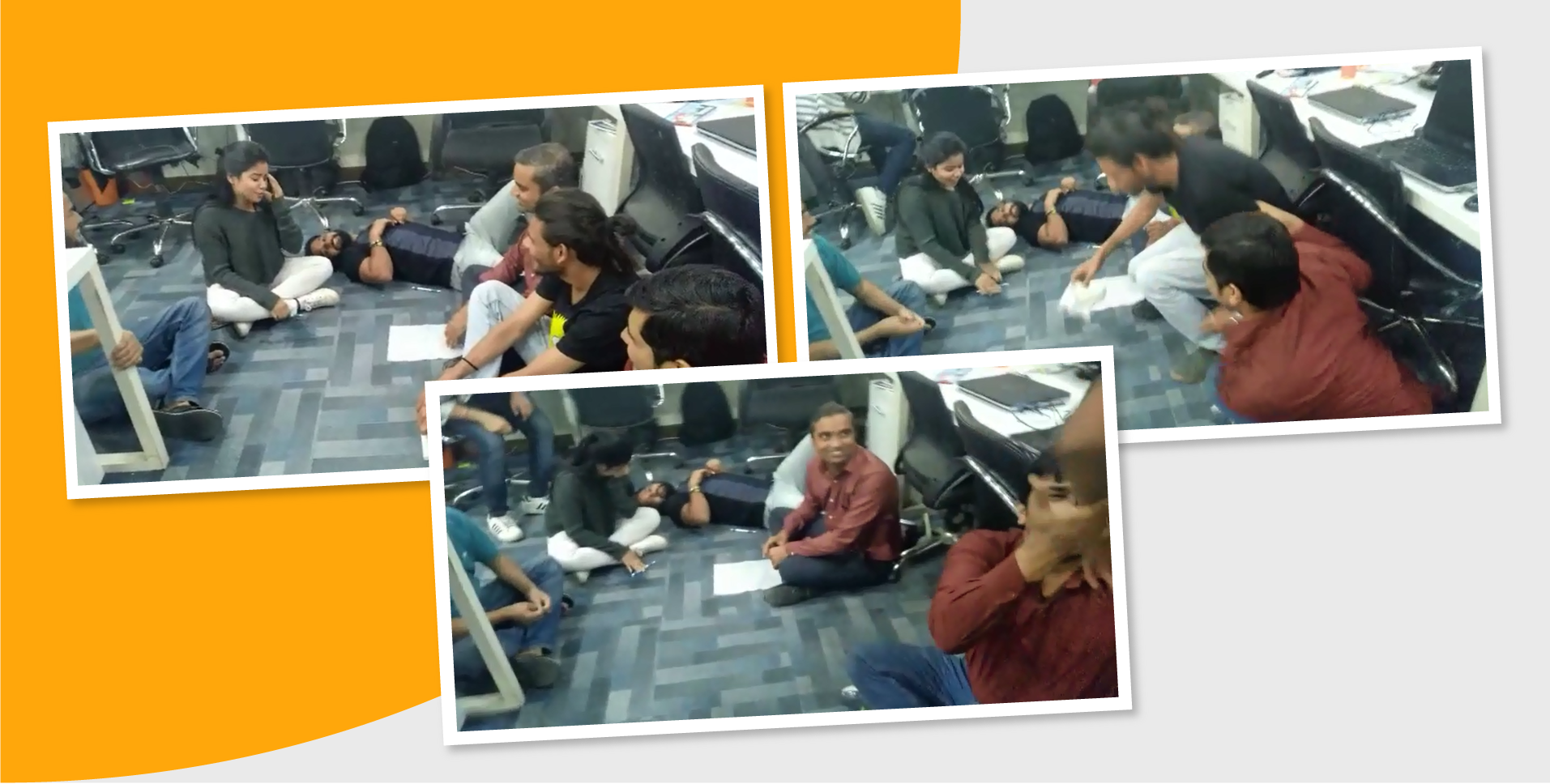 2. Perform a random scene
It was followed by short roleplays by both the teams.
The interesting part here was that they had to perform without any script. It was a random test to pretend a certain character or a certain situation.
Both the team did quite well!
The roleplay activities can liven up the office atmosphere and get the team members to know each other better.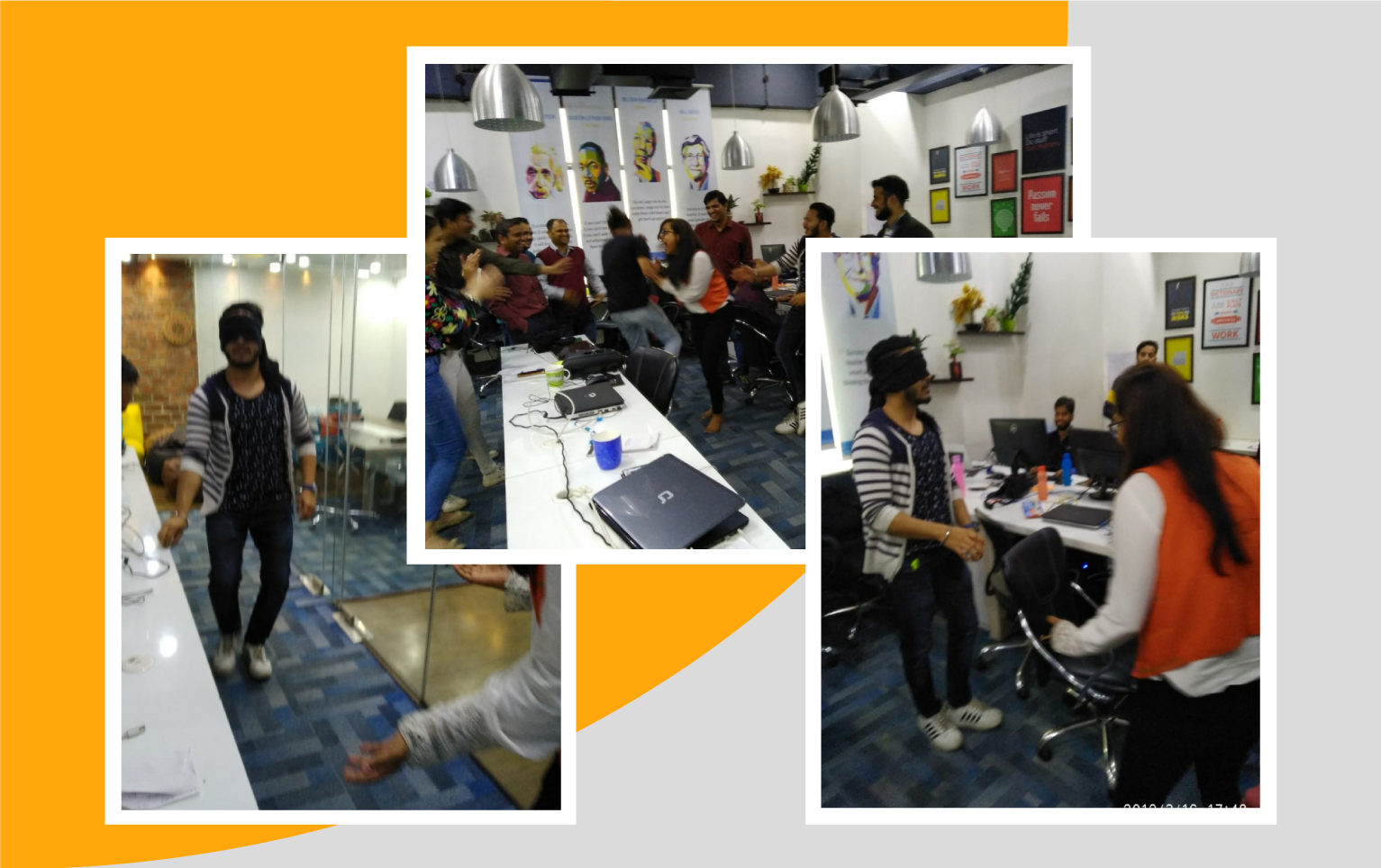 3. Farewell Party
After wrapping up the fun activities it was party time.
Spending some of the last moments together at the workplace is very exciting and fun.
We planned some light and entertaining activities to celebrate the time spent at the office.
Saying goodbye to a team member is always hard. But it is time to wish her luck as she embarks on her journey forward.
Even the best party must eventually come to an end. We finished the day with an emotional touch, sharing some personal memories.